Foot Traffic & Mobility Data
Using foot traffic to understand human mobility patterns is a key component of spatial analysis for use cases in Retail, Tourism, Events, Out of Home Media & many more areas. Using POIs to estimate people movement & crowd dynamics is no longer enough to provide accurate insights. Discover why using CARTO.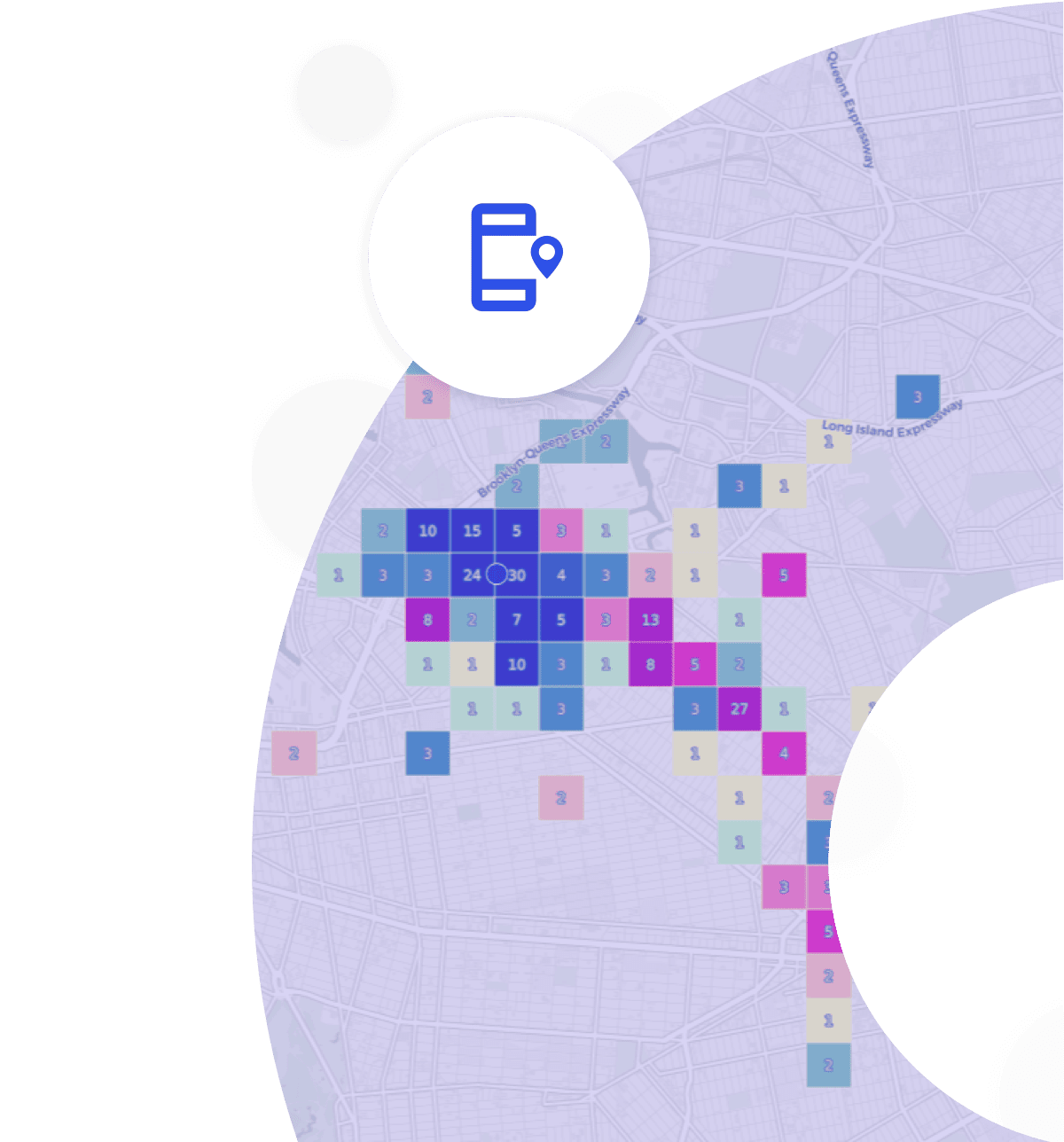 How to use this data in CARTO?
Create your CARTO account

Get started in a matter of minutes with a free account. Simply sign up here.

Explore the data available for your analysis

Discover which datasets may be relevant to enrich your analysis, by category, country or provider.

Start using data via our Data Observatory

Bring new datasets into your analysis using our Data Observatory technology in Builder® or directly in your notebooks.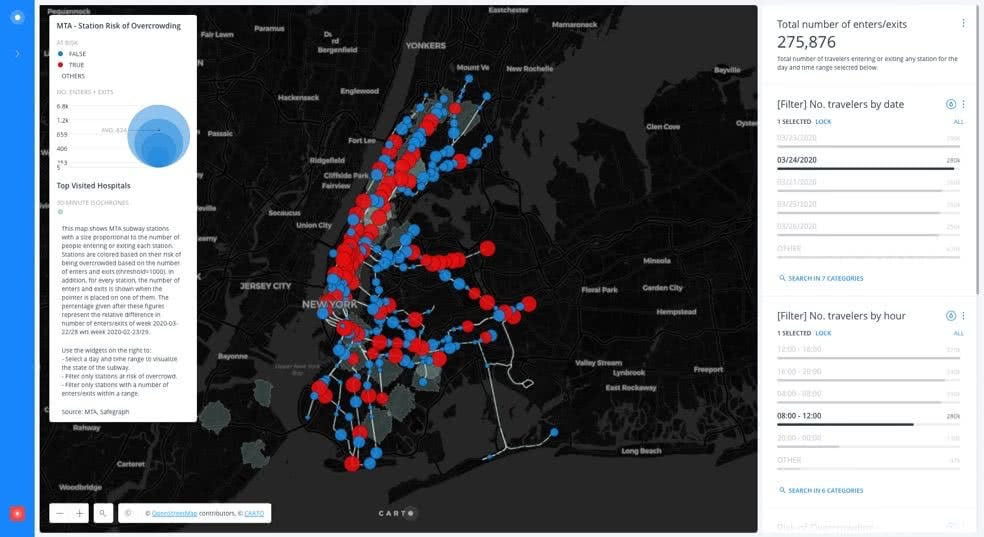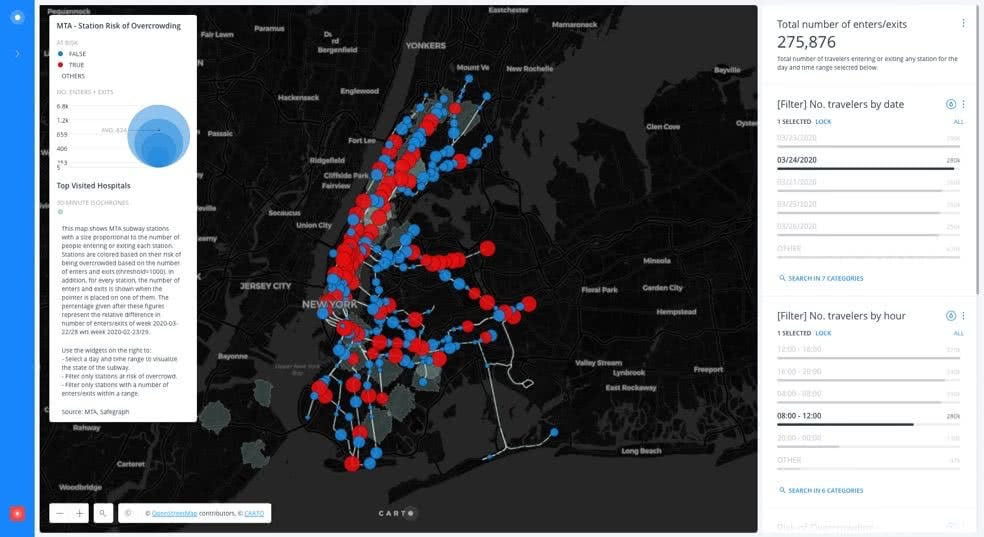 Example of Foot Traffic Analysis
Local governments
Local governments (such as New York City) rely on GPS data to gain insights that measure the risk of overcrowding by station. In this example, NYC was able to blend MTA turnstile data with Safegraph's human mobility data to identify which subway stations were at higher risk during the COVID-19 outbreak.
1 / 3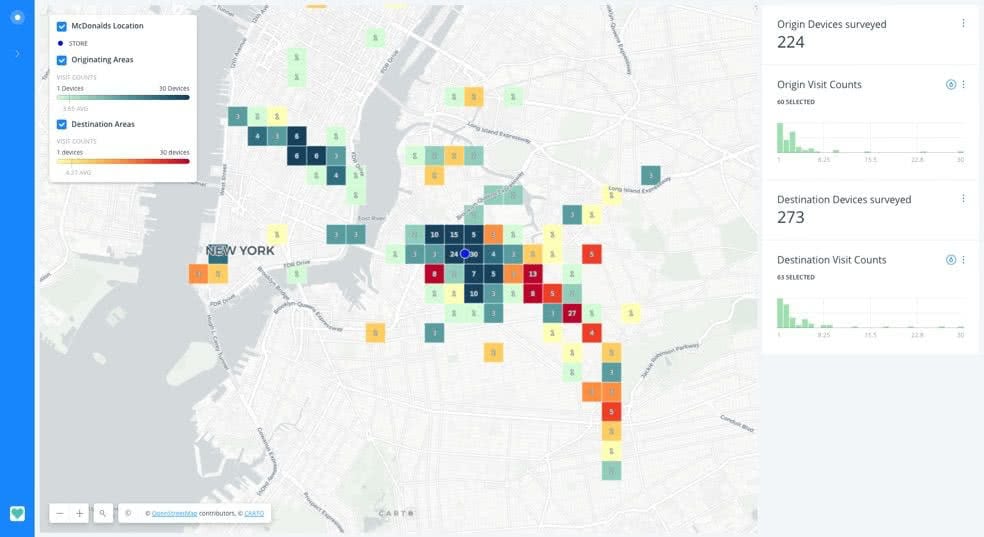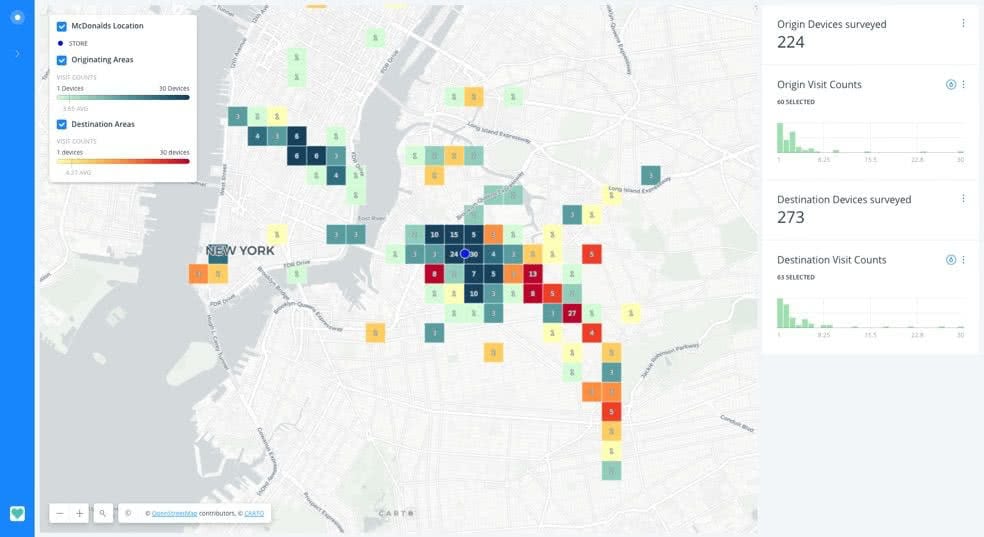 Example of Foot Traffic Analysis
QSR chains & retailers
QSR (quick service restaurant) chains & retailers use mobility data to understand catchment areas to their locations. In this case, we can see an OD (origin destination) matrix around a McDonald's location in Brooklyn, enabling expansion planners to identify opportunities for growth & consolidation.
2 / 3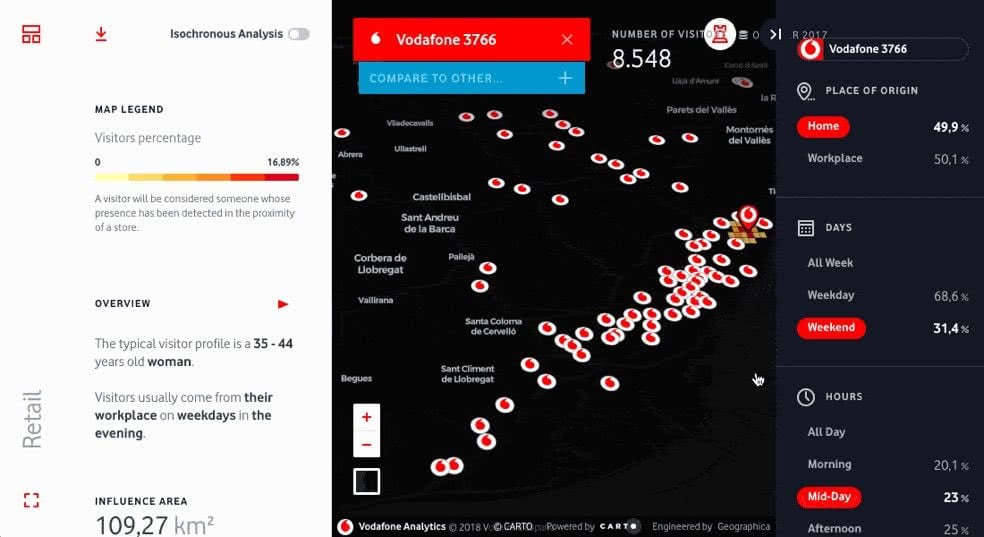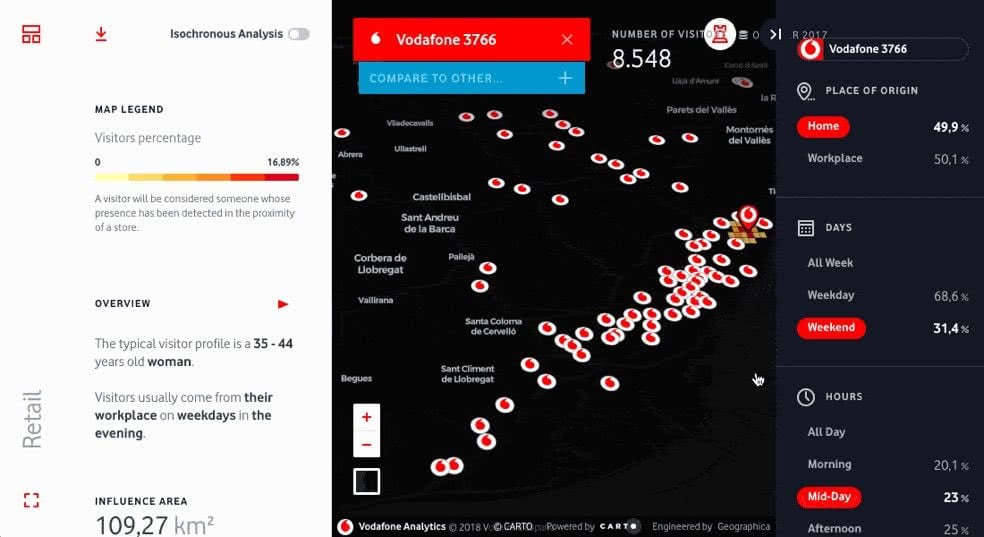 Example of Foot Traffic Analysis
Tourism organizations & local governments
Tourism organizations & local governments rely on anonymized & aggregated human mobility data to understand tourism patterns, both for national & international travellers. Through Vodafone's mobility data, tourism decision-makers can understand where tourists come from, how long and where they stay, as well as which leisure destinations they choose.
3 / 3
Ready to enrich your data with the latest & greatest spatial data?