Owner Privileges
The Enterprise "owner" is the super administrator who owns responsibility for the organization account. The owner can manage users, assign quotas, customize the organization's public profile page, update account details, and assign administrative roles to other users. These organization options are accessible from the avatar drop-down menu.
Organization owners have the all the privileges of admin Enterprise users and can also manage some extra things related to the organization:
Accessing your organization's settings
Click Your organization in your account's dropdown menu.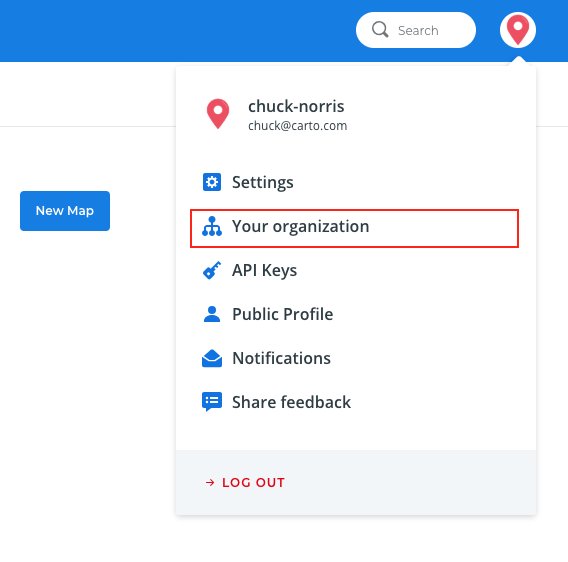 Organization settings contain your organization's profile information, the authentication settings for managing how users login to your Enterprise account, the list of users in your account, a list of user groups within your account, and the billing details for your organization. These options are only visible to the Enterprise owner.
Managing your organization's profile
Click Organization profile to manage everything related to your organization's public profile. For example, you can add and organization logo, set the organization website, manage marker images for the organization, define the internal support email address for your users, and set the default user quota.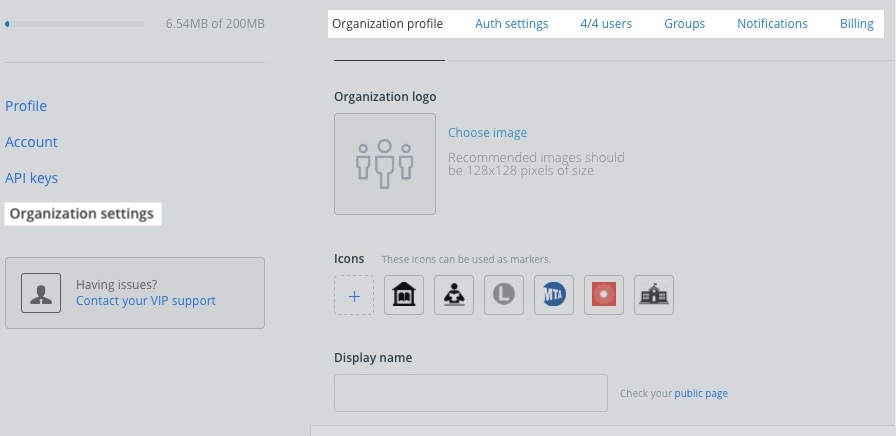 Managing your organization's authorization settings
Click Auth settings to set authentication settings for your organization's email domain and manage how users login to the Enterprise account. You can also require your organization users to create strong passwords.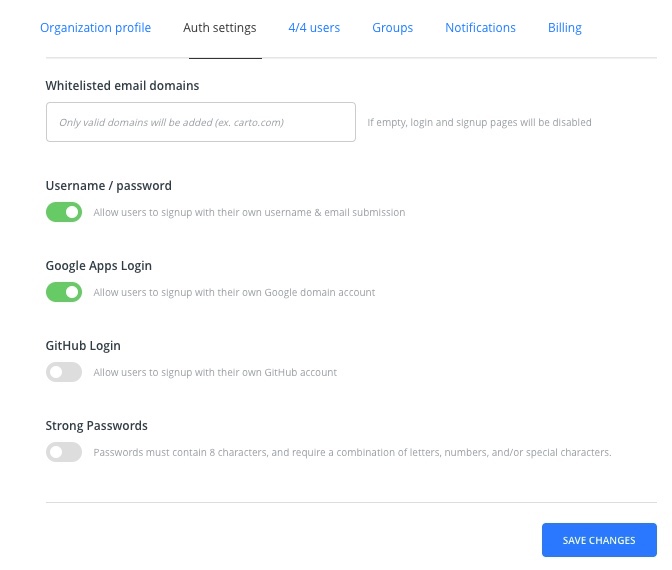 Creating admin users
When creating a new user with admin privileges, click the Administrator slider button in order to give that user admin access. Only Builder user types can become administrators.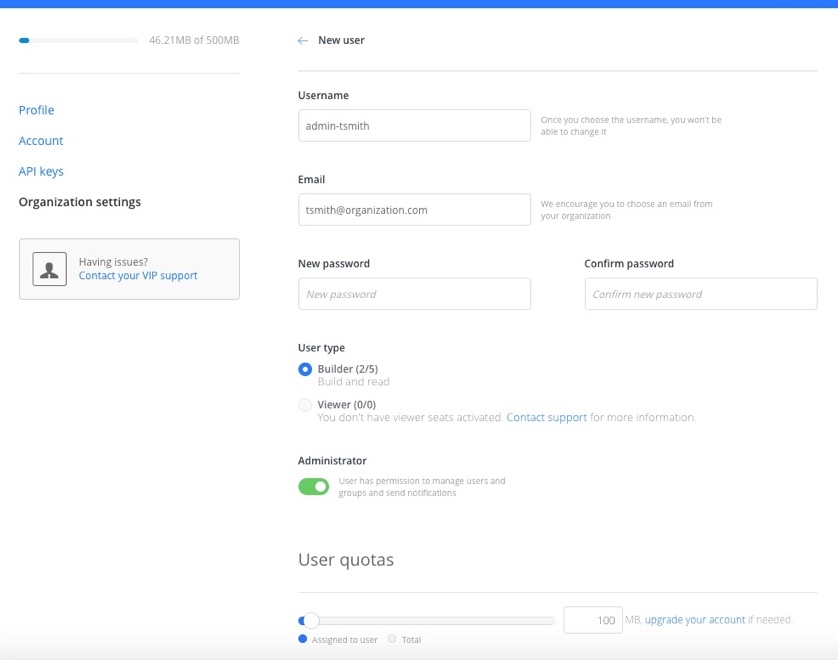 Managing your organization's default permissions
The Enterprise owner can set the default permission settings for groups to read or write shared maps and datasets. This is an optional setting:
If the owner sets a default permission level, these options are enforced for Enterprise users.
If no settings are enabled at the organization level, Enterprise users have control over how to share their maps and datasets within the organization.
Tip: See the Share with your colleagues procedure for how to access the permission levels for sharing maps and datasets. As the Enterprise owner, the only difference is that you will see all of your organization groups and can select access permissions for each group.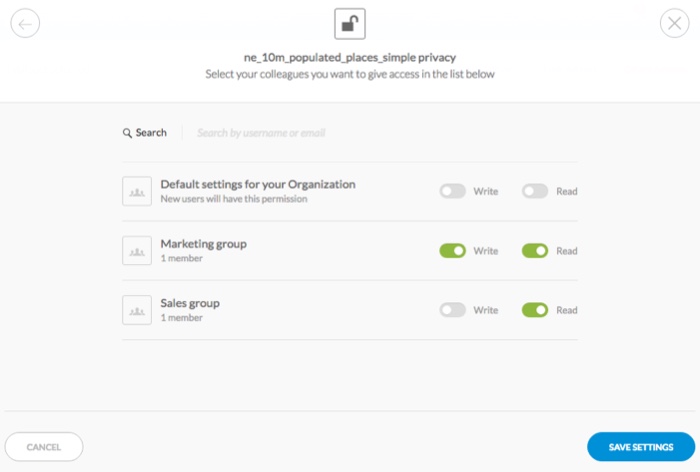 Managing your billing and payment options
Click Billing to view your organization's payment or billing details for your Enterprise account.