What happens after my trial expires?
After the trial ends, your CARTO account will be locked for 90 days.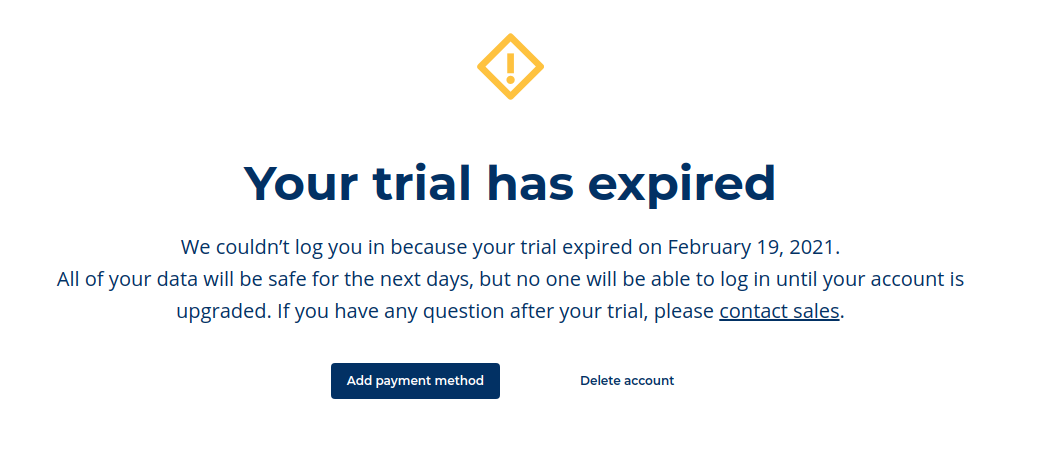 It means that you cannot access your data and maps. Besides all embed maps will not work. In order to reactivate your account, you will need to login into your account and fill your billing options.
What's next?

Read this article to learn how to download your data and maps from your account.

If you are a student, please contact support@carto.com.