Introduction to the Data Observatory
Thousands of spatial datasets at your fingertips
The Data Observatory is a spatial data platform that enables you to augment your data with the latest and greatest in spatial data. With a catalog of thousands of spatial datasets from public and premium sources that have been vetted by our Data team, the Data Observatory provides a streamlined process to reduce the operational inefficiencies of discovering, licensing and accessing spatial data.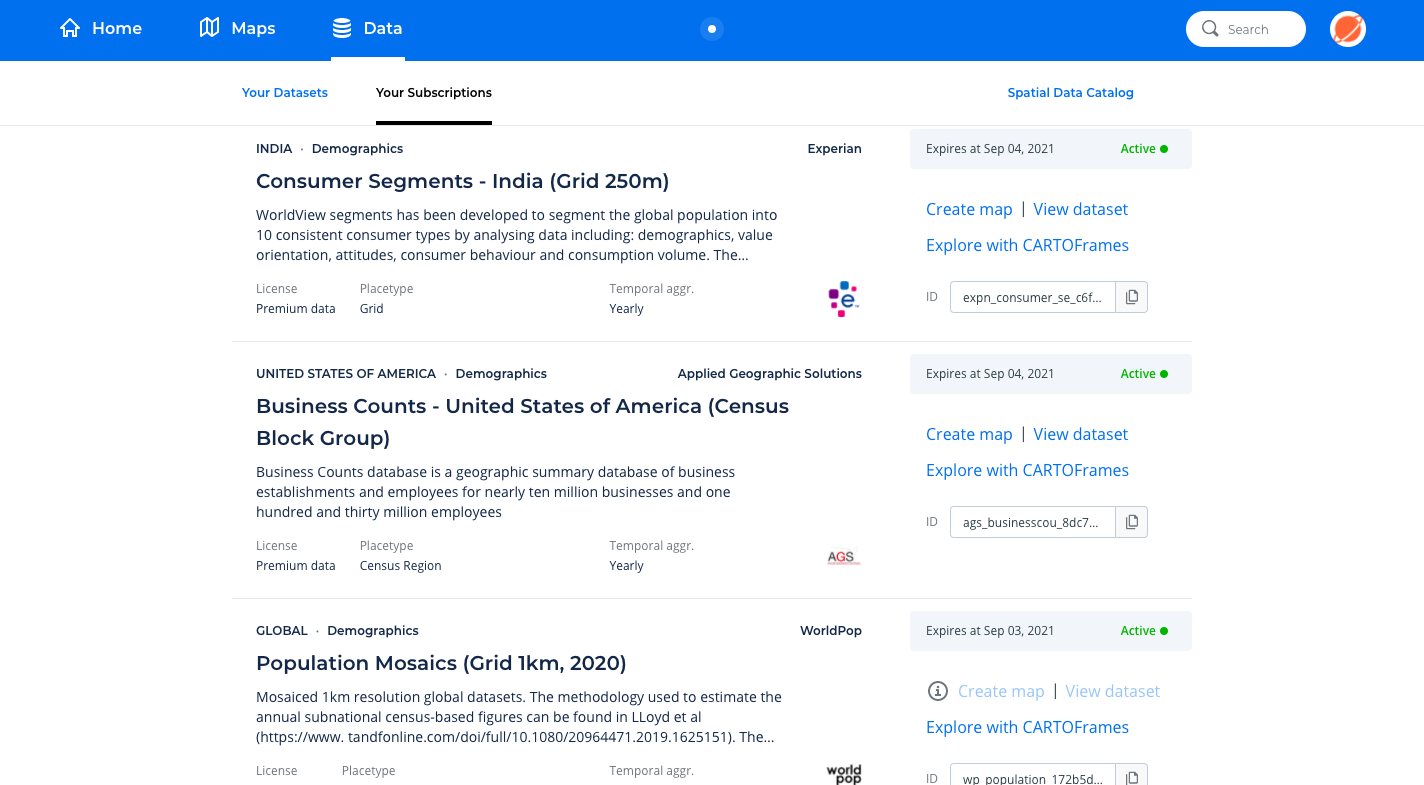 The Data Observatory is currently accessible from both your web-based user dashboard and via Python methods in CARTOframes.
This section of the Help Center will cover the following:
Note: The Data Observatory is now available for all of our cloud Enterprise users. In the coming months we will release it for users with our On-Premises implementation and other account plans.