Advanced geospatial analytics right inside Google BigQuery
Perform scalable spatial analysis on BigQuery hosted data using CARTO's Analytics Toolbox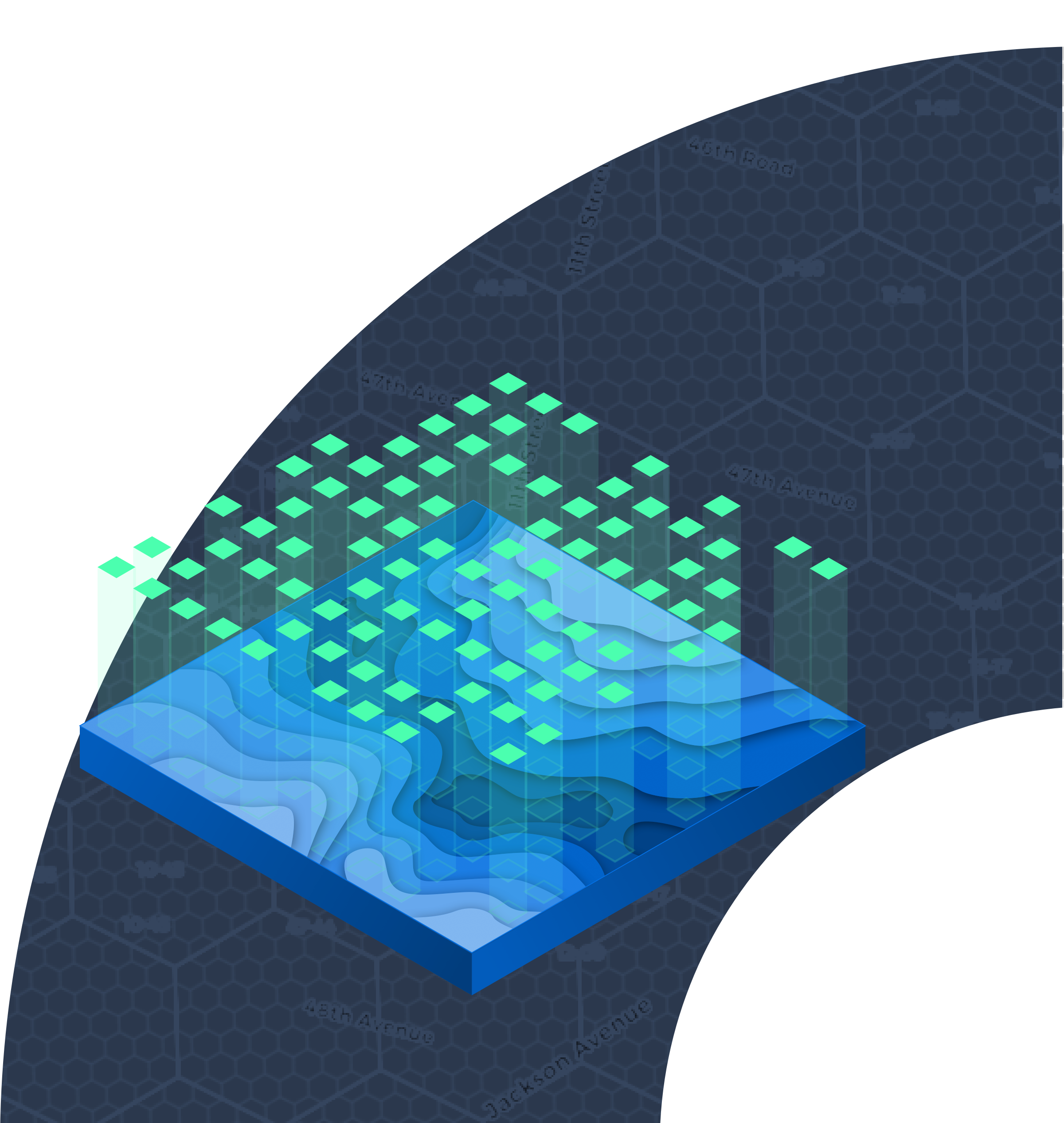 Introducing CARTO Analytics Toolbox for BigQuery
Our Analytics Toolbox is a suite of functions and procedures that enhance the geospatial capabilities available in BigQuery.
The extension runs natively within BigQuery, leveraging its computational power and scalability and avoiding the need for time consuming ETL processes.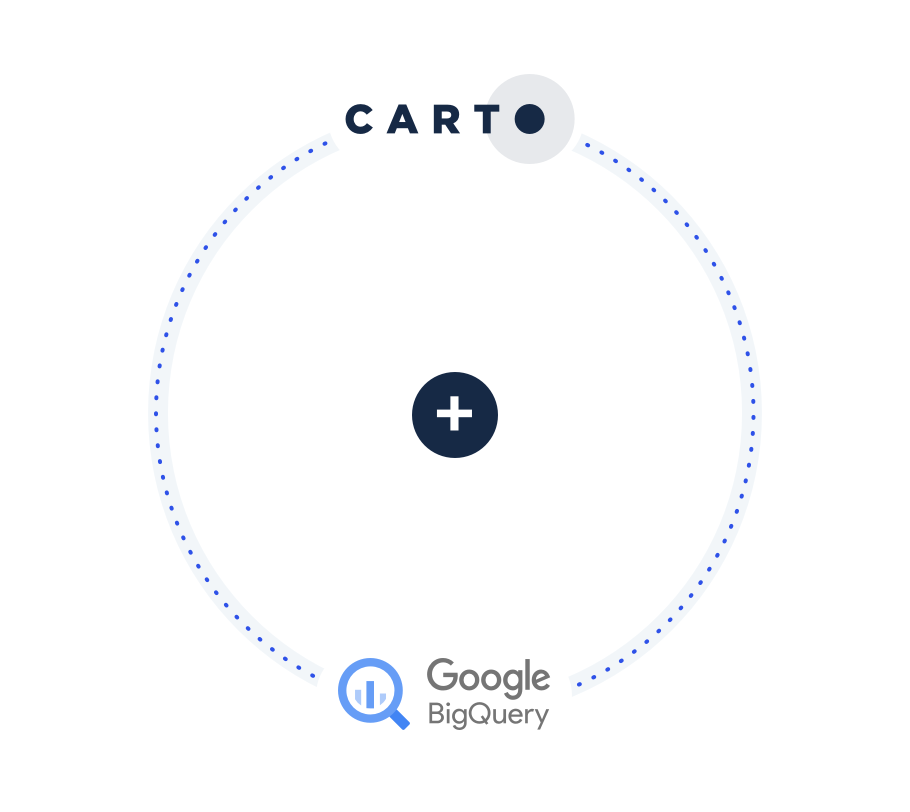 What are the key components of the Analytics Toolbox for BigQuery?
The Analytics Toolbox provides both developers and analysts with a powerful set of tools to perform scalable spatial analyses and visualizations within BigQuery, using SQL.
Core

BigQuery Tiler

Using our

BigQuery Tiler

, visualize massive spatial datasets hosted in BigQuery and easily integrate them into CARTO maps and custom spatial applications.

Data Enrichment

Enhance your spatial analysis using functions to enrich data with thousands of curated datasets from our

Data Observatory

.
Unlock key spatial functions in BigQuery
The Analytics Toolbox gives you access to an ever-growing number of geospatial modules that you can use straight from your BigQuery console.
Core functions are open source and free to use for anyone with a BigQuery account.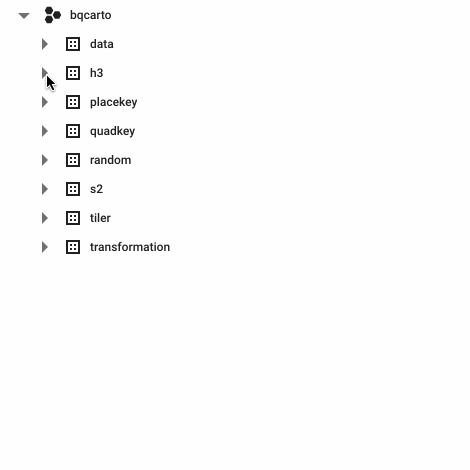 Incorporate spatial functions seamlessly into your SQL code
with data as(
   SELECT `carto-os`.h3.COMPACT(
   bqcarto.h3.ST_ASH3_POLYFILL(geom,11)) as geo
   FROM `carto-do-public-data.carto.geography_usa_censustract_2019`
   WHERE geoid='36061009900')``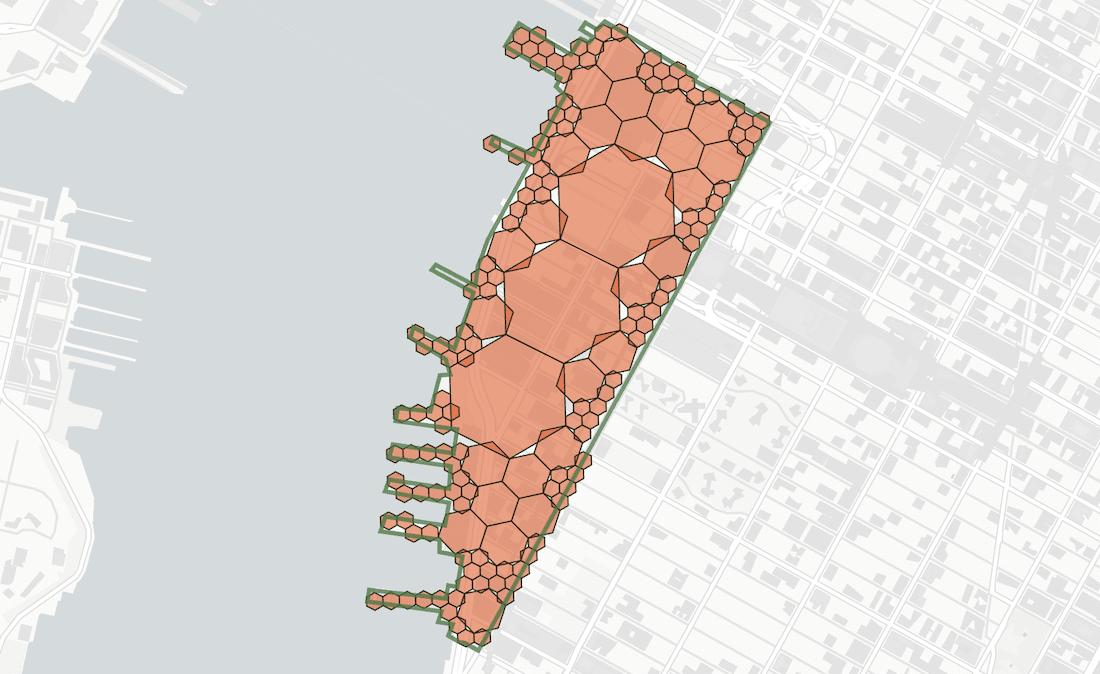 Ready to unlock geospatial analysis in BigQuery?