Demographic Data
Using outdated census data doesn't cut it. Investing in high-quality demographic data is a must for data-driven organizations who need to respond & make decisions in real-time. Whether you're expanding your footprint to new markets or running highly targeted geomarketing campaigns, feeding your analysis with accurate demographics is critical for success.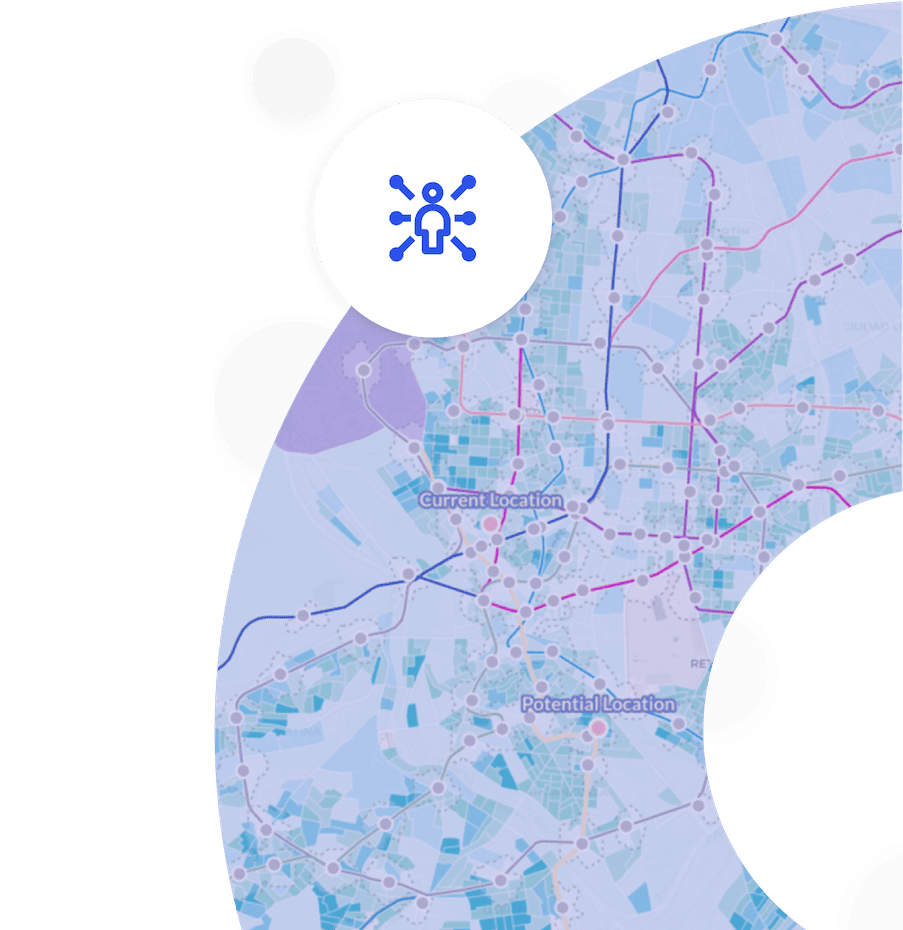 How to use this data in CARTO?
Create your CARTO account

Get started in a matter of minutes with a free account. Simply sign up here.

Explore the data available for your analysis

Discover which datasets may be relevant to enrich your analysis, by category, country or provider.

Start using data via our Data Observatory

Bring new datasets into your analysis using our Data Observatory technology in Builder® or directly in your notebooks.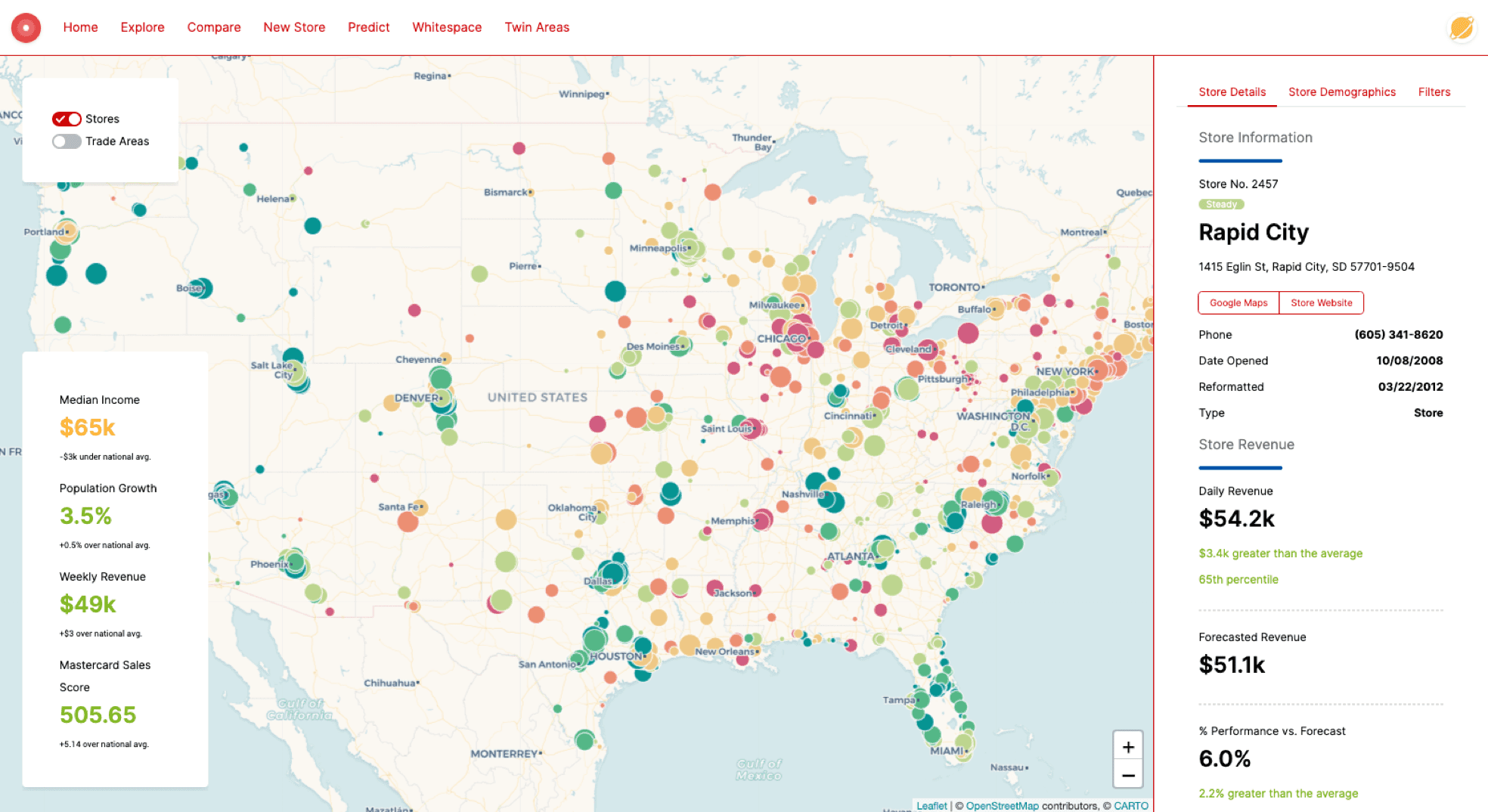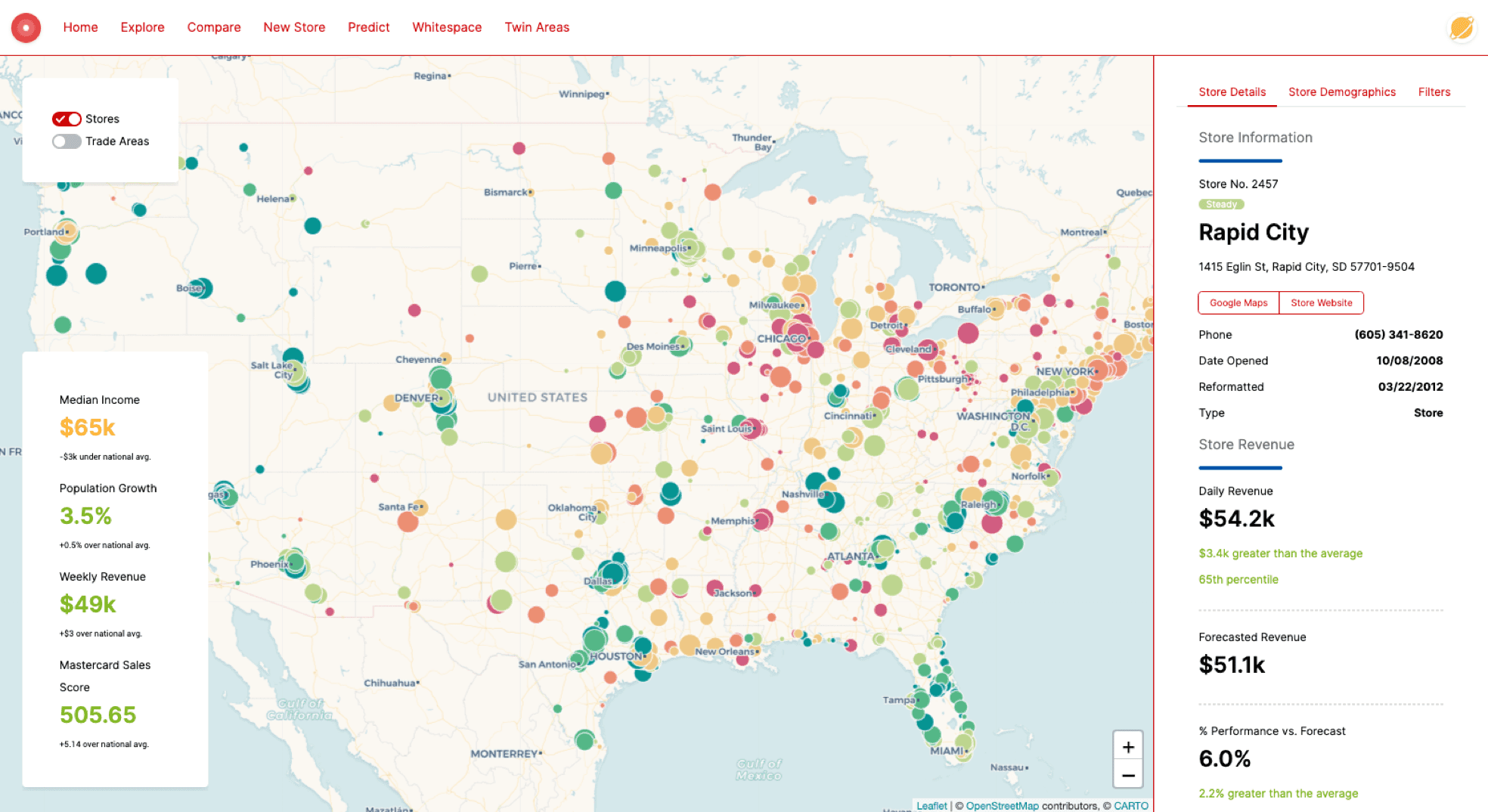 Example using demographic data by city
Retail Big Box Stores
Retail Big Box Stores in the US use CARTO's platform to bring together their internal data on sales and performance with external credit card insights from Mastercard. This allows them to identify potential targets for expansion or consolidation, seeing how economic trends will affect their brick and mortar revenues.
1 / 3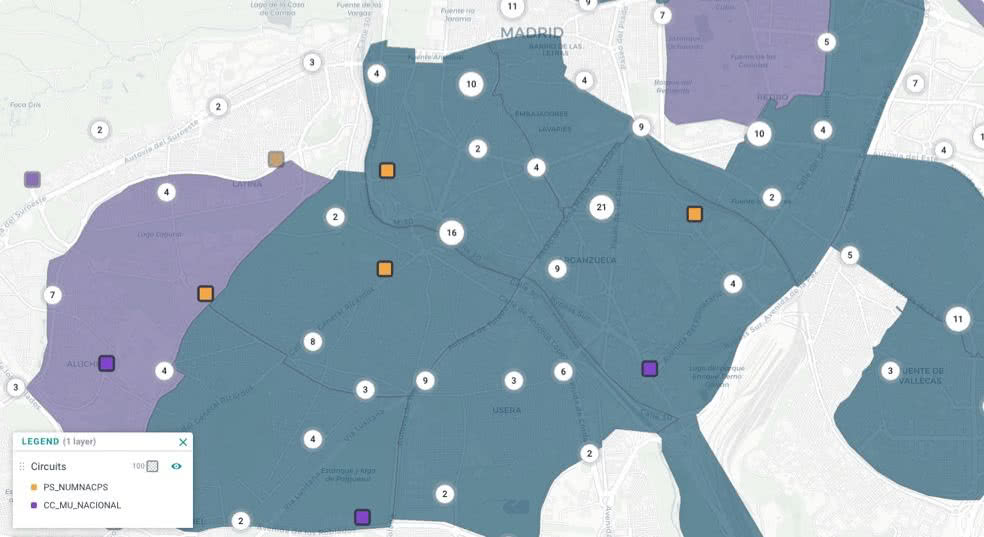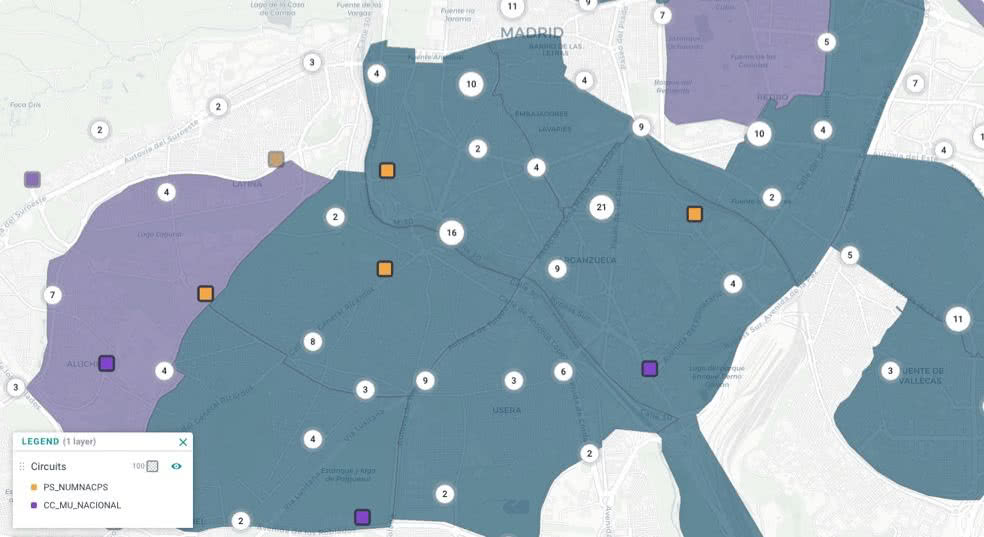 Example using demographic data by city
OOH advertising companies
OOH (Out of Home) advertising companies rely on CARTO to bring together multiple spatial data sets (including demographics, geosocial data and traffic insights) to identify where their clients should place billboards - enabling them to reach relevant audiences and ensure a greater campaign ROI.
2 / 3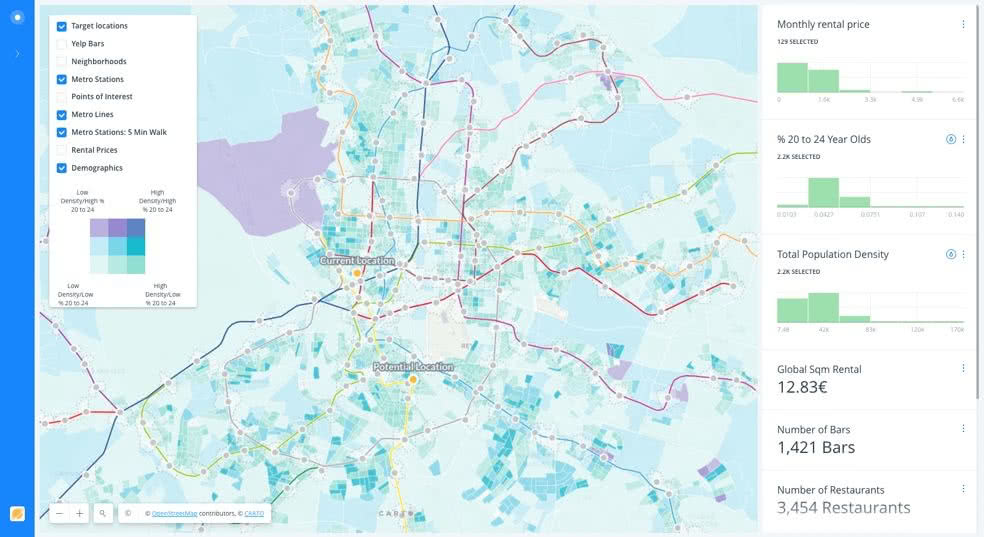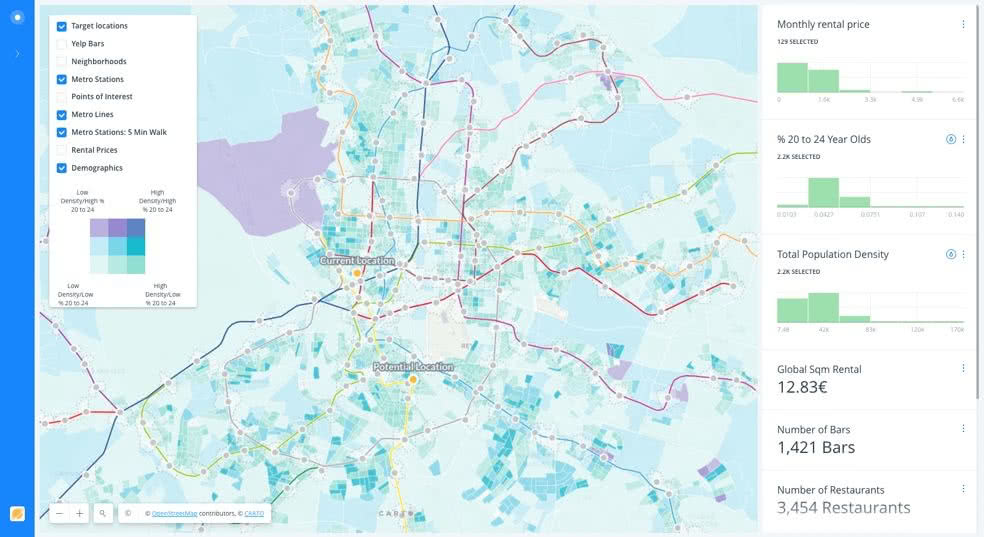 Example using demographic data by city
CPG Firms
CPG firms select pop up sites by using CARTO's demographic data to identify where target segments may live and work, allowing them to reduce the risk of a poor site decision. By looking at age, gender, rental price data and transport accessibility, CPG firms can identify ideal locations based on the target audience of the product potentially being sold at the pop up site.
3 / 3
Ready to enrich your data with the latest & greatest spatial data?