Derived Data
Derived global datasets by CARTO, harmonised on standard geographic support systems, specially designed to simplify your data manipulation and spatial analysis workflows.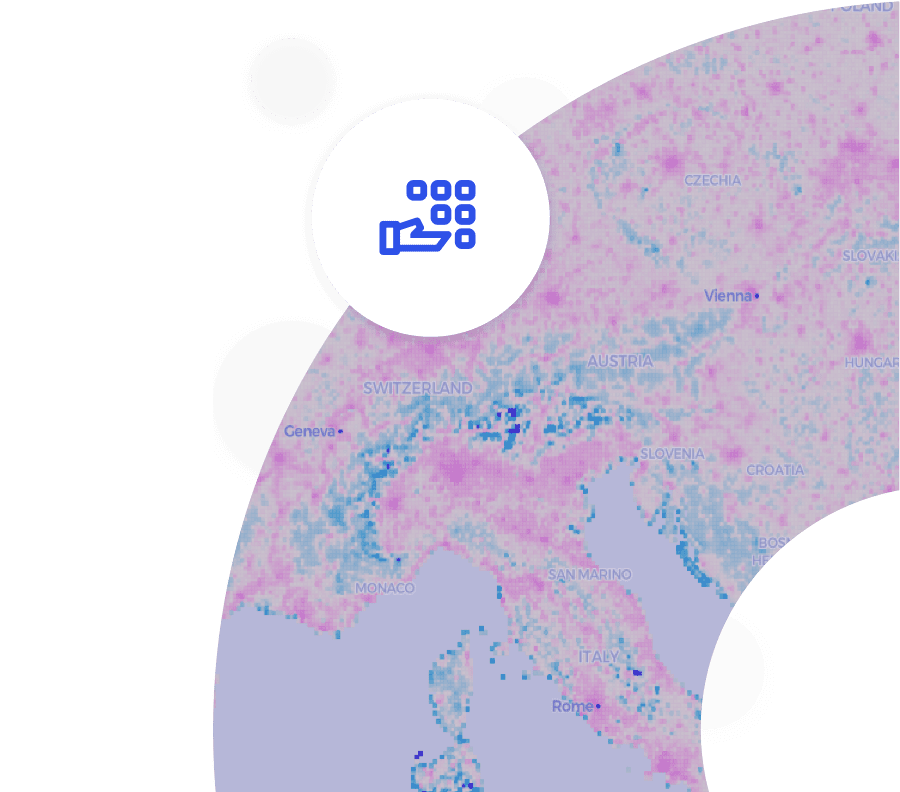 How to use this data in CARTO?
Create your CARTO account

Get started in a matter of minutes with a free account. Simply sign up here.

Explore the data available for your analysis

Discover which datasets may be relevant to enrich your analysis, by category, country or provider.

Start using data via our Data Observatory

Bring new datasets into your analysis using our Data Observatory technology in Builder® or directly in your notebooks.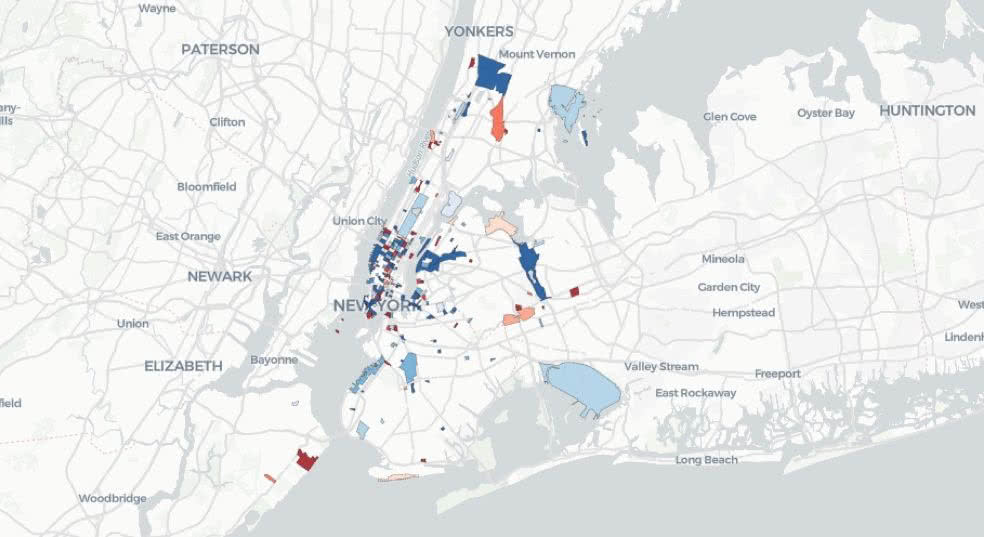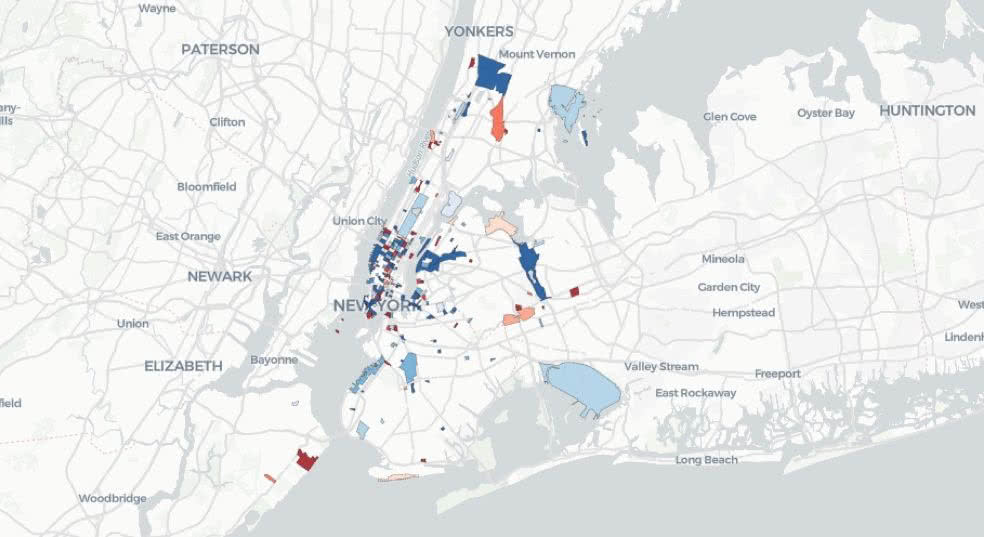 Examples of Derived Data Analysis
Outdoor Advertising Firms
Outdoor Advertising firms turn to derived demographic and point of interest data to understand the consumer make-up and business fabric in a particular area. This data can provide OOH firms with unique insights to drive better campaign ROI.
1 / 3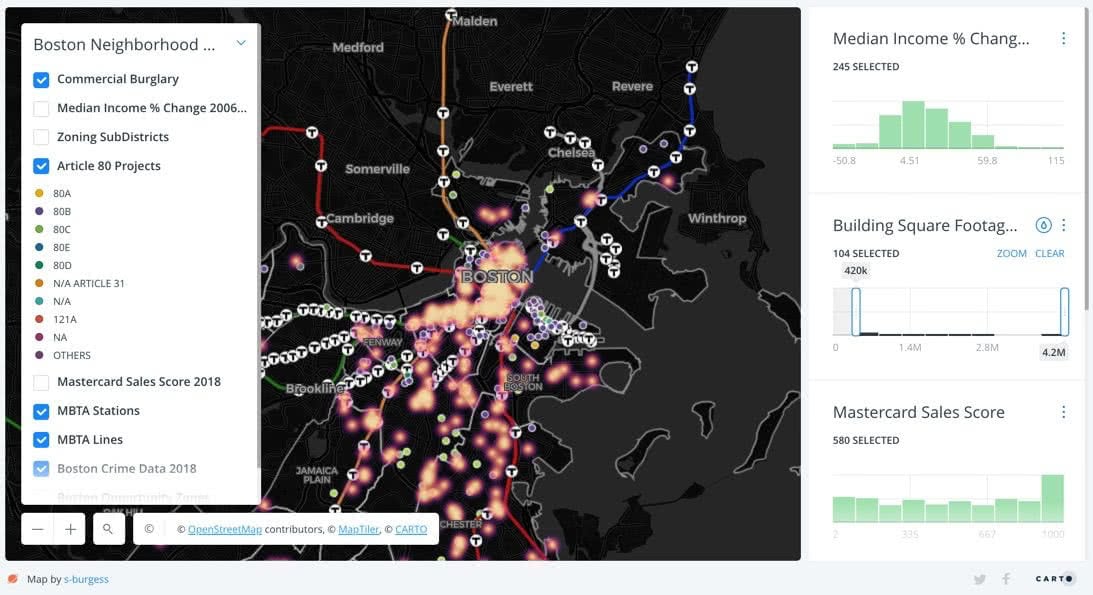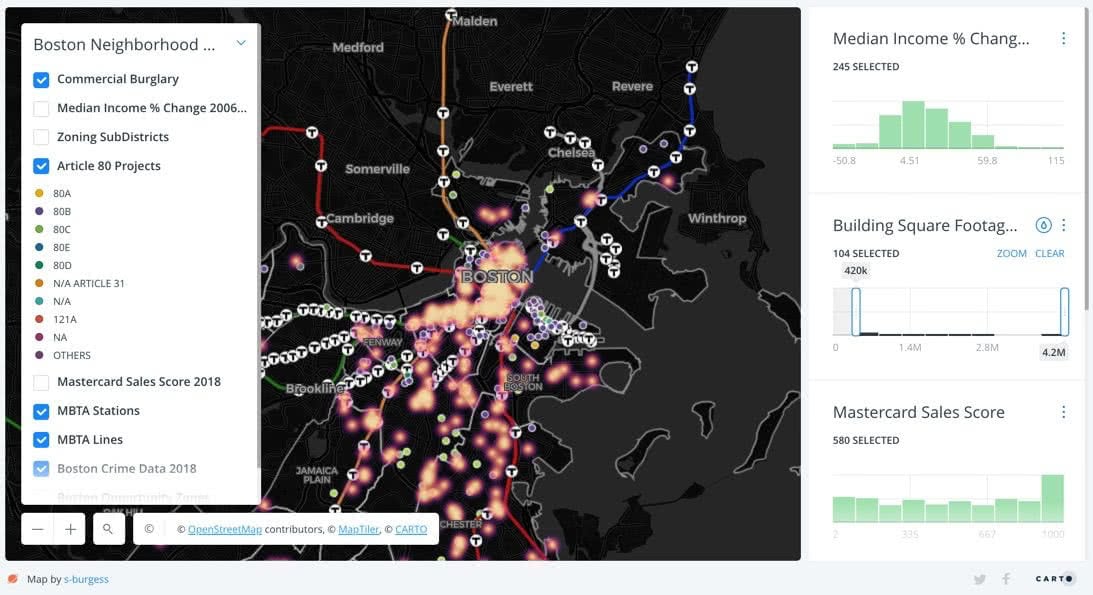 Examples of Derived Data Analysis
Retailers
Retailers rely on derived demographic and Point of Interest data to educate their site selection decisions. By using this derived data, they can get a better picture of which retail format may work best - driving merchandising decisions to ensure products match the needs of the area.
2 / 3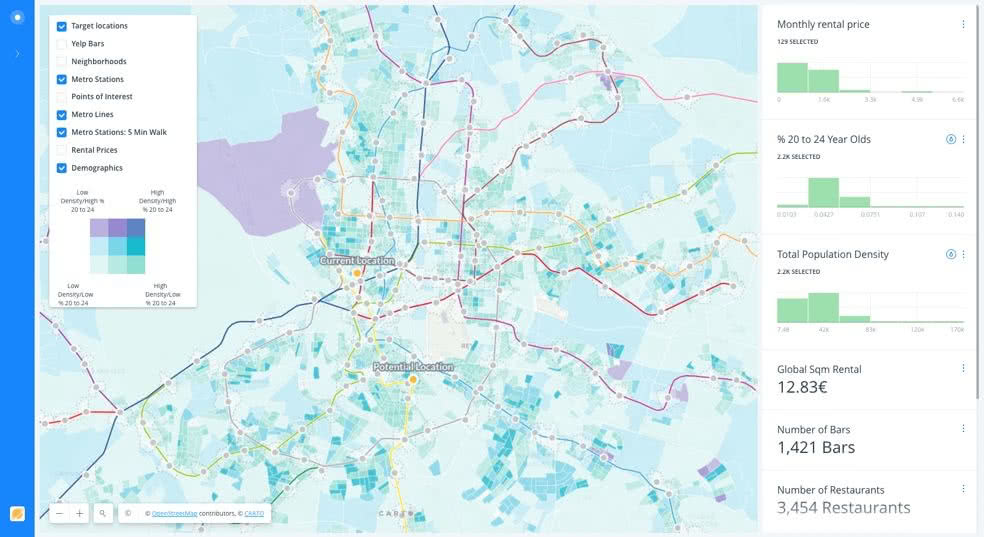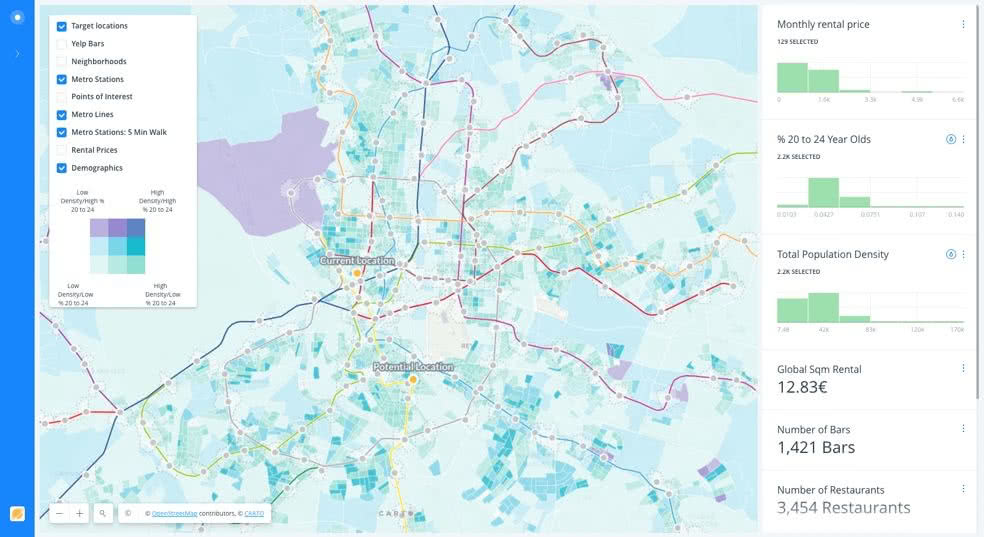 Examples of Derived Data Analysis
CPG Firms
CPG firms select pop up sites by using CARTO's derived demographic and Point of Interest data to identify where target segments may live and work, allowing them to reduce the risk of a poor site decision. By looking at age, gender, rental price data and transport accessibility, CPG firms can identify ideal locations based on the target audience of the product potentially being sold at the pop up site.
3 / 3
Ready to enrich your data with the latest & greatest spatial data?