Environmental Data
Environmental Data allows organizations to quantify the impact of weather on their operations. Whether you're a Retailer, CPG or an Insurance Firm, harnessing the power of climate can be a gamechanger to increase revenues, reduce waste & improve resource planning.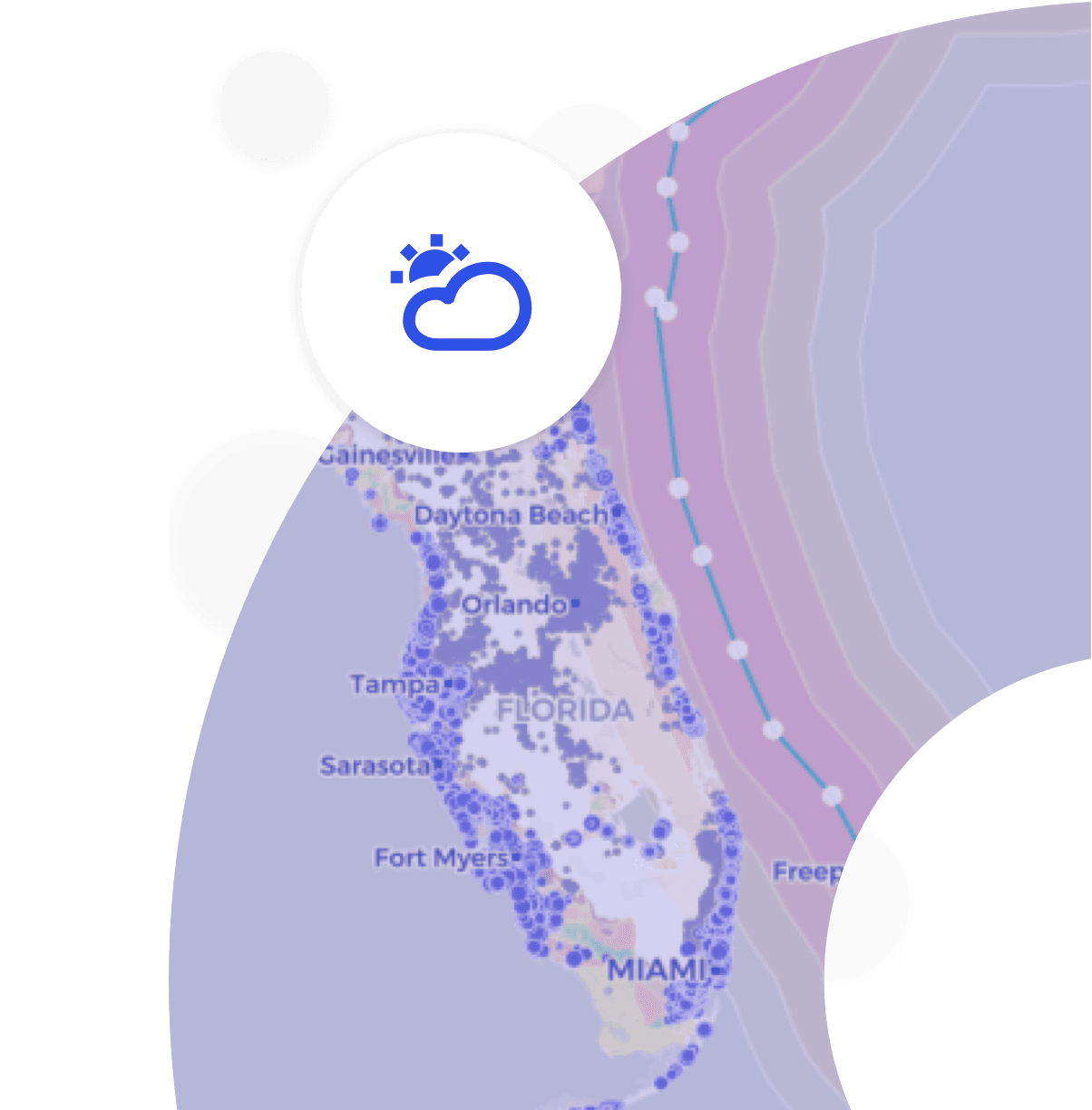 How to use this data in CARTO?
Create your CARTO account

Get started in a matter of minutes with a free account. Simply sign up here.

Explore the data available for your analysis

Discover which datasets may be relevant to enrich your analysis, by category, country or provider.

Start using data via our Data Observatory

Bring new datasets into your analysis using our Data Observatory technology in Builder® or directly in your notebooks.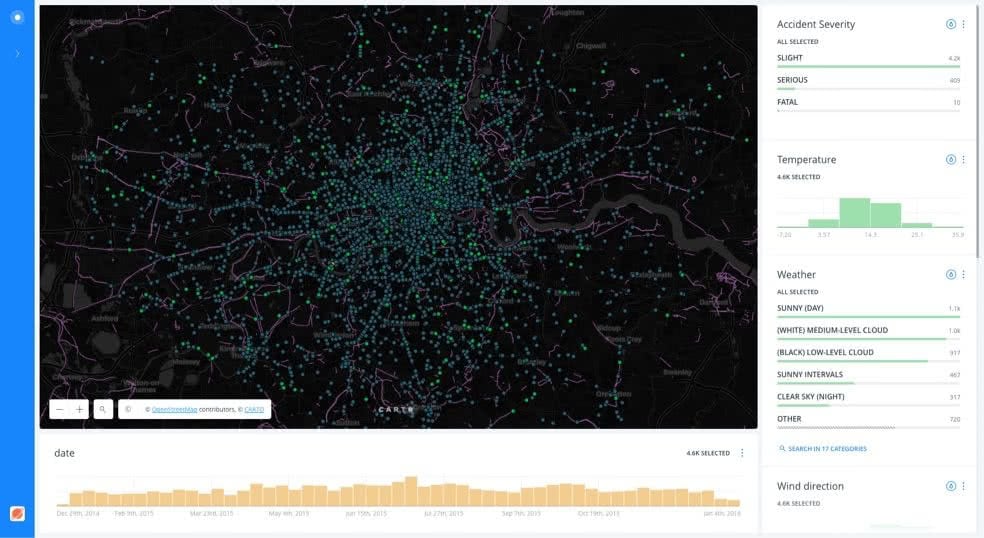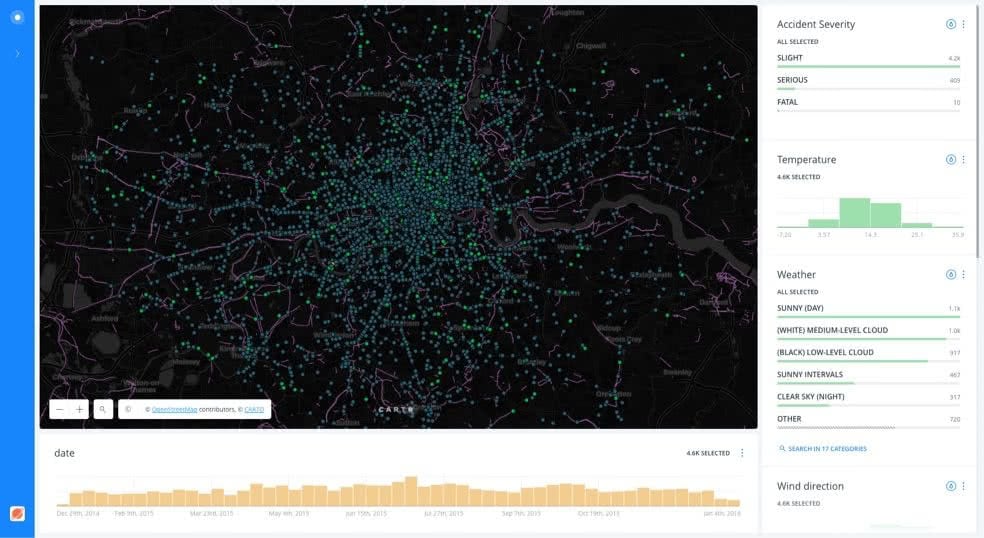 Example of Environmental Data Analysis
Road Safety Organizations
Road safety organizations in large cities like London and New York use climate data to understand how weather can impact the number of cyclist accidents. Including data relating to the wind direction, visibility, air pressure and the wind gust scale, they can extract insights that enable them to improve public safety.
1 / 3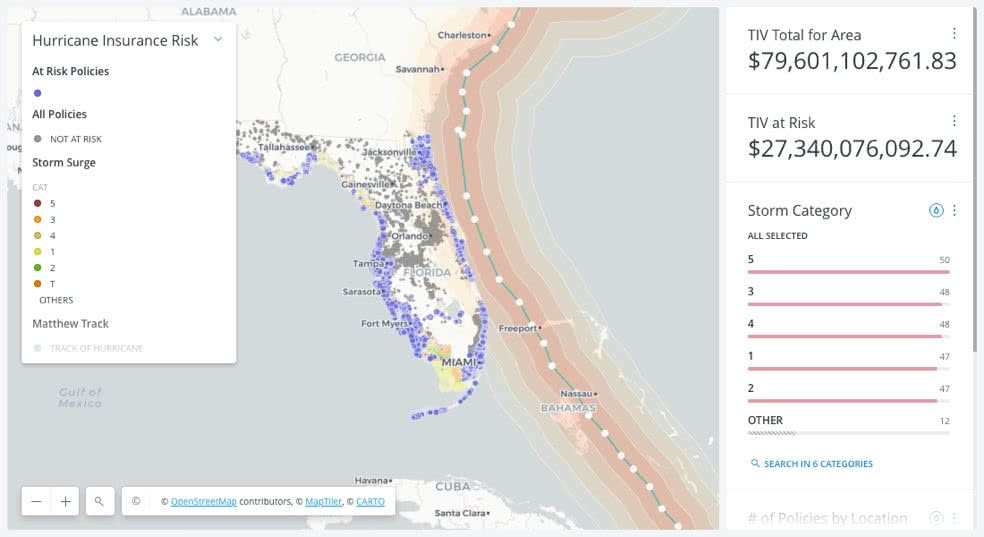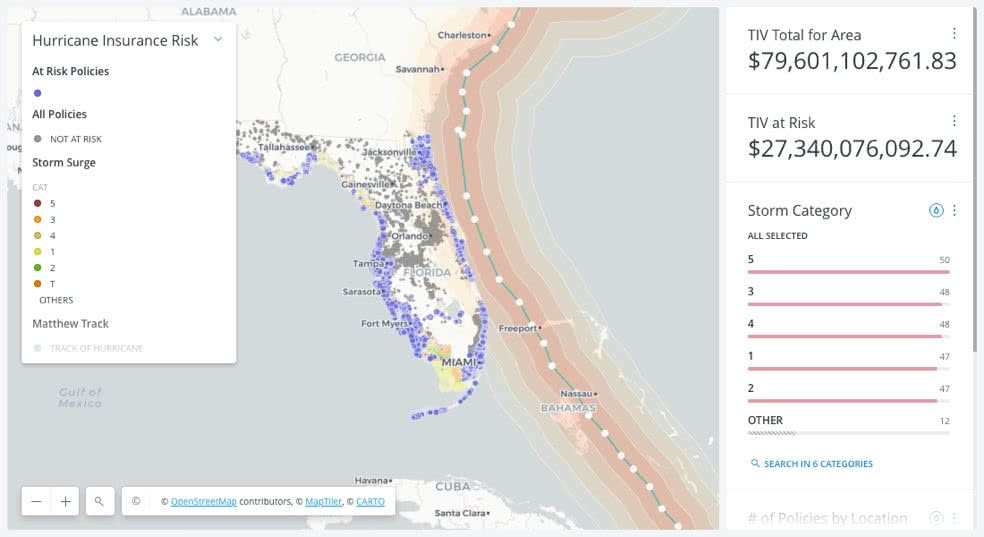 Example of Environmental Data Analysis
Insurance Firms
Insurance firms use climate data in their predictive analytics workflows, calculating their exposure to risk during natural disasters. In this example, the TIV (total insured value) is calculated in relation to the track of a Hurricane in Florida - showing the number of policyholders by location.
2 / 3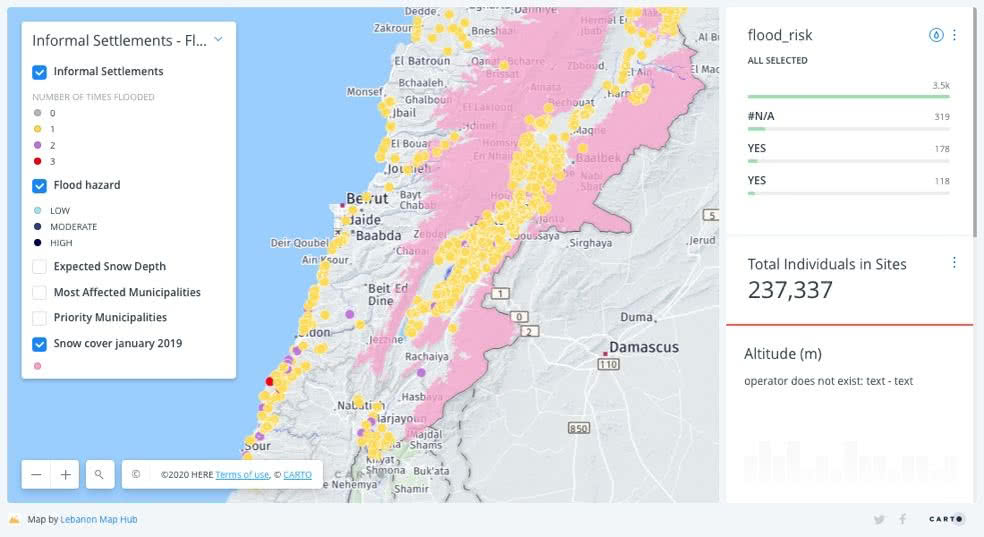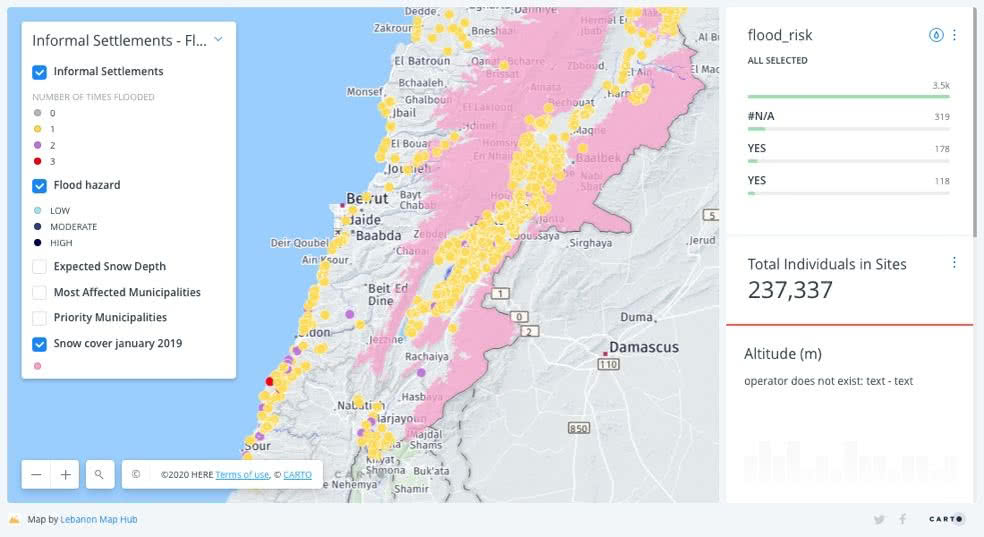 Example of Environmental Data Analysis
NGOs (Non Governmental Organizations)
Large humanitarian organizations such as the UN use climatology data to identify risks to vulnerable populations. In this example, the UN High Commission for Refugees uses CARTO to identify flood hazards, looking at snow depth, altitude, camp locations and the number of individuals at risk in order to prioritize on-the-ground resources.
3 / 3
Ready to enrich your data with the latest & greatest spatial data?