Point of Interest (POI) Data
Point of Interest GIS data is one of the most commonly used spatial data formats. Using CARTO you can access POIs that are accurate, delivering reliable spatial context on real-world locations by showing restaurants, stores, schools and much more.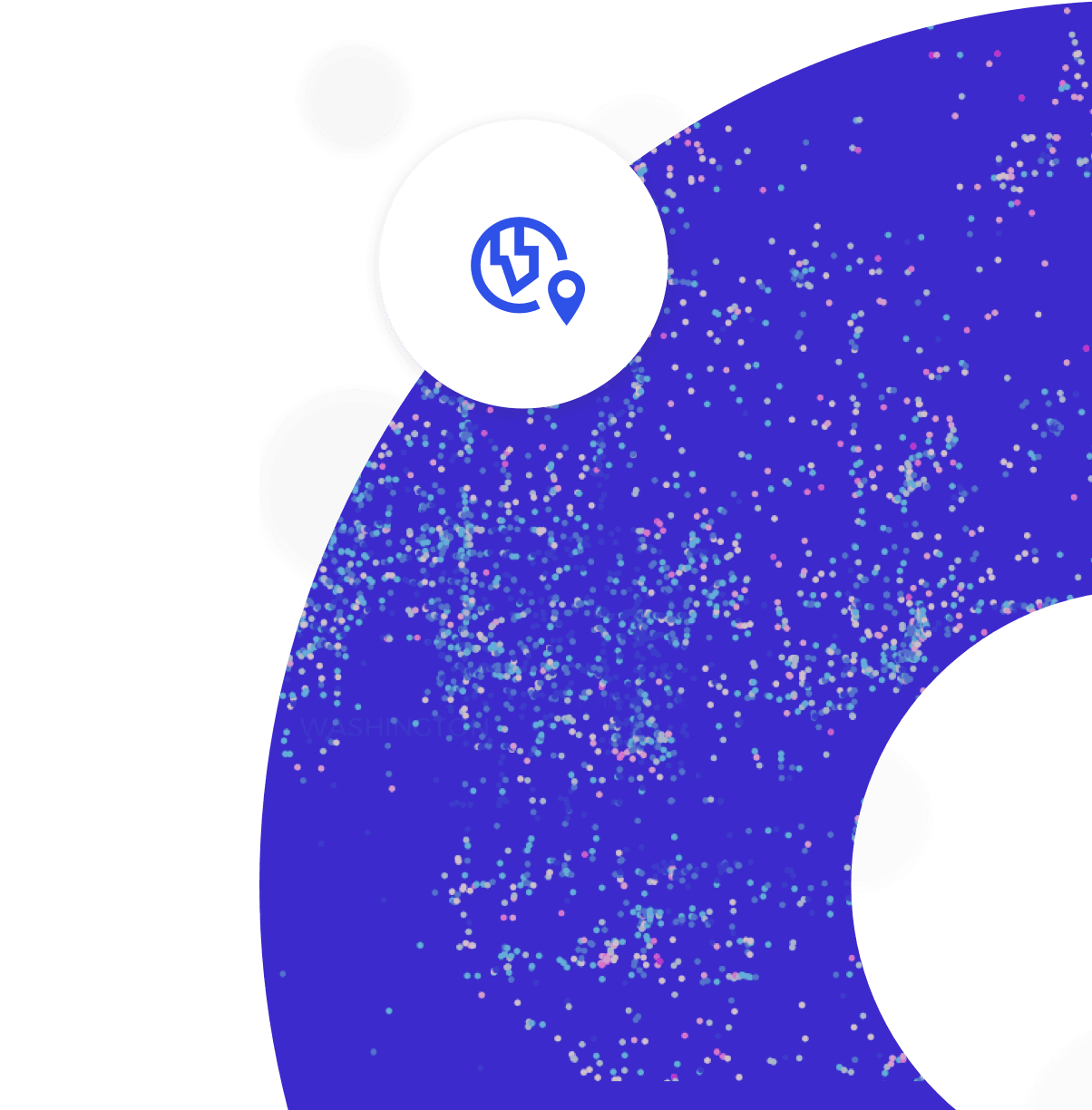 How to use this data in CARTO?
Create your CARTO account

Get started in a matter of minutes with a free account. Simply sign up here.

Explore the data available for your analysis

Discover which datasets may be relevant to enrich your analysis, by category, country or provider.

Start using data via our Data Observatory

Bring new datasets into your analysis using our Data Observatory technology in Builder® or directly in your notebooks.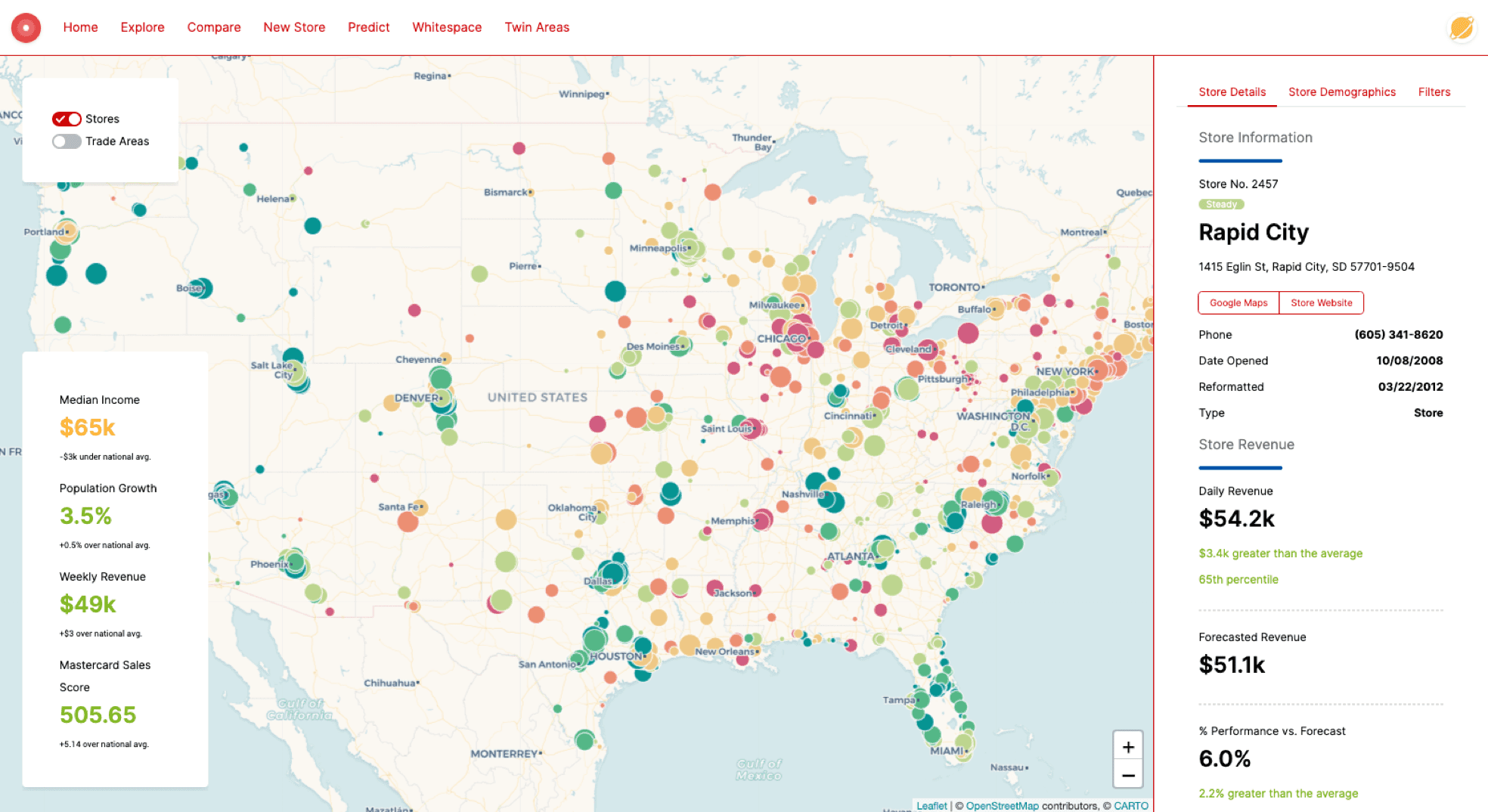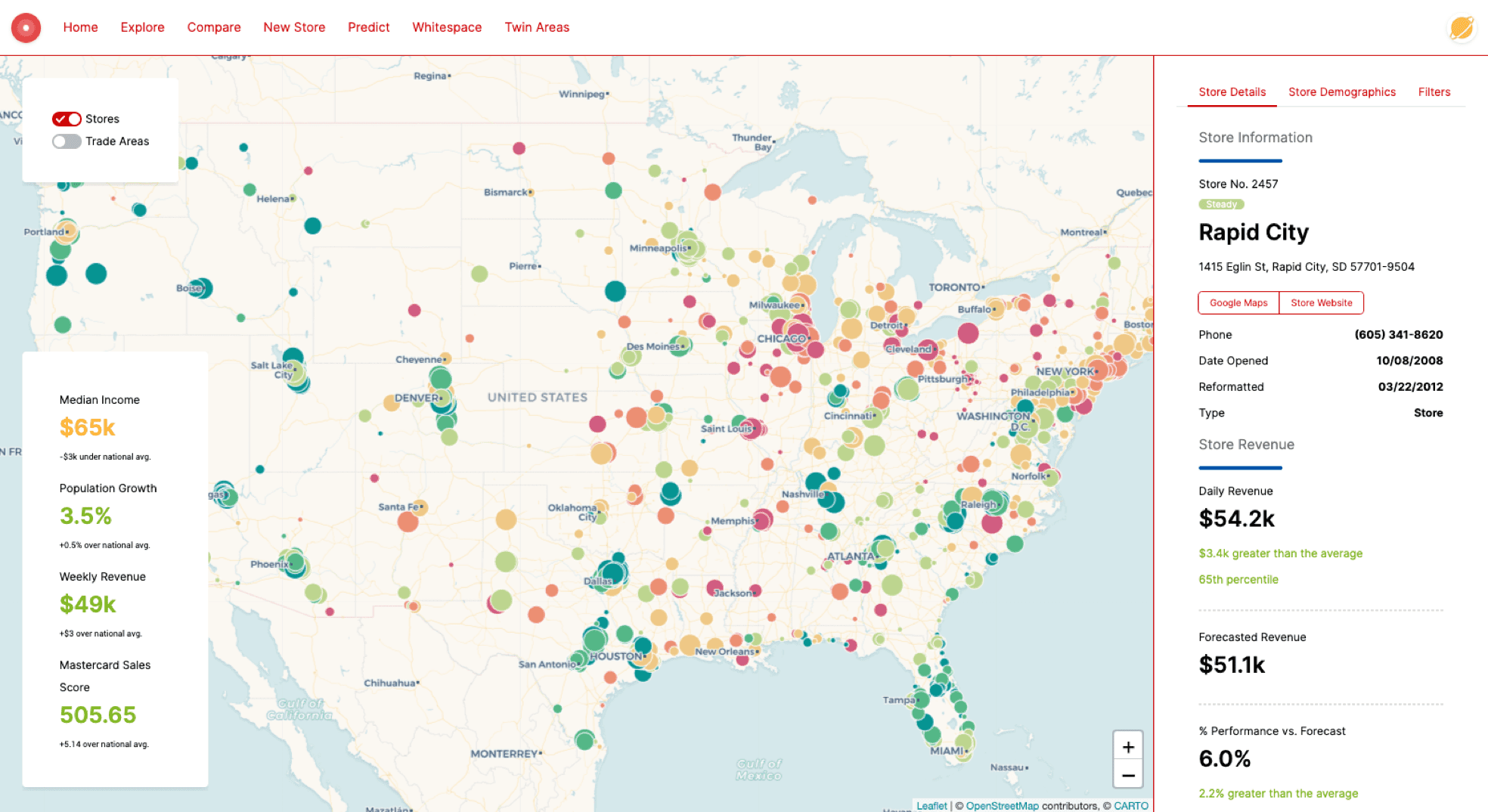 Example of POI data analysis
Retail Big Box Stores
Retail Big Box Stores in the US use CARTO's platform to bring together their internal data on sales and performance with external credit card insights from Mastercard and POI data. This allows them to identify potential targets for expansion or consolidation, seeing how other competing stores are located.
1 / 3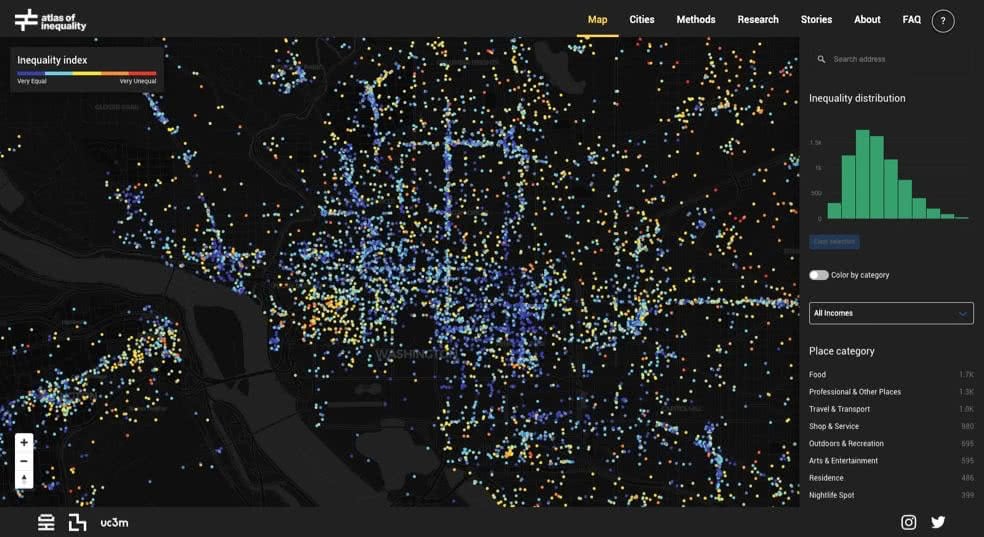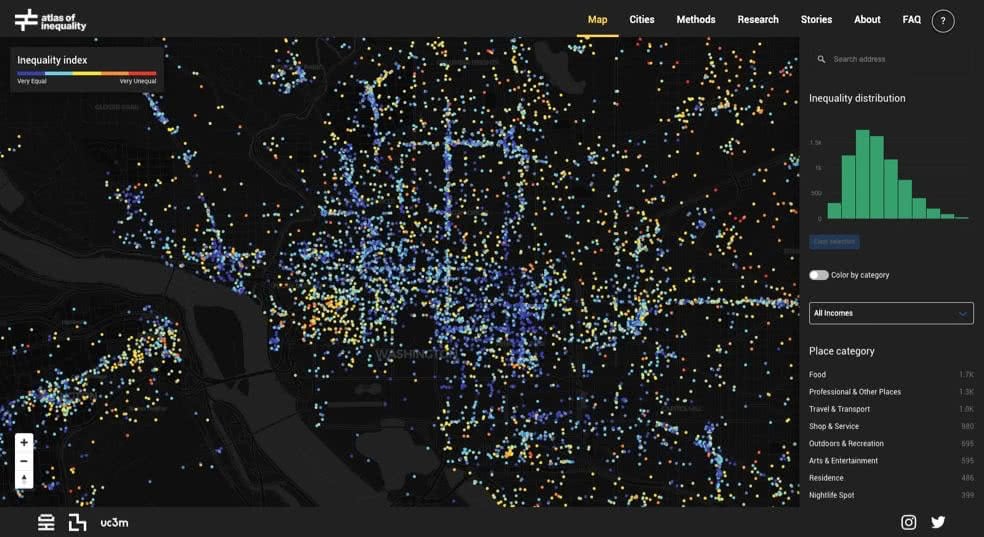 Example of POI data analysis
Urban Planning Specialists
Cities used our POI data to understand urban inequality trends. In this example, the Human Dynamics group at the MIT Media Lab brought together multiple location data sources to understand human behavior and how large-scale problems like transportation, housing, segregation or inequality depend in part on the emergent patterns of people's individual opportunities and choices.
2 / 3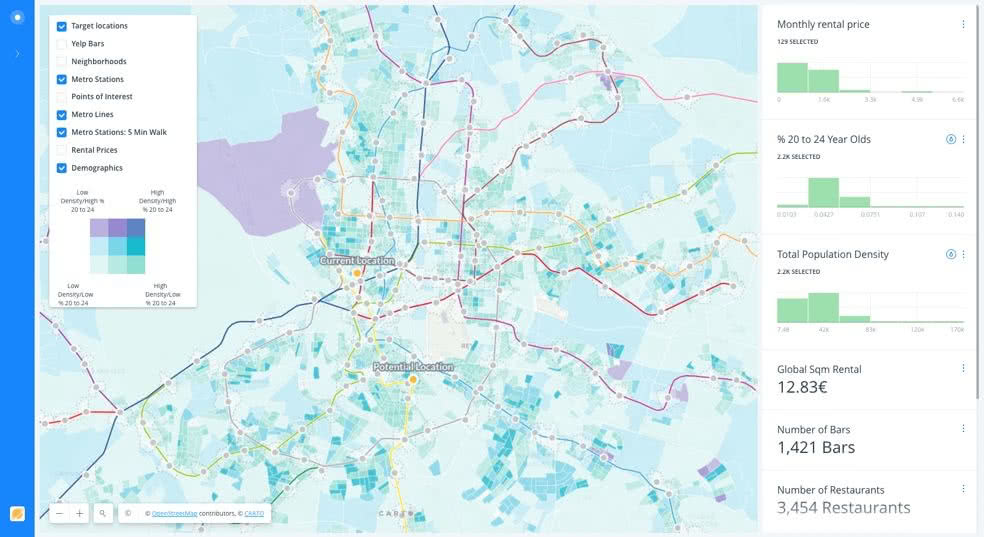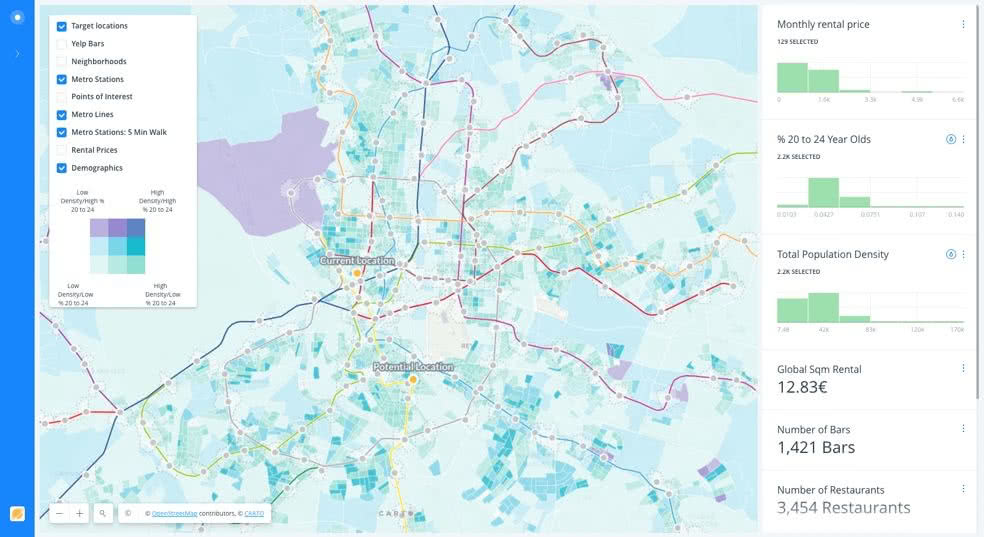 Example of POI data analysis
CPG Firms
CPG firms select pop up sites by using CARTO's POI data to identify where certain target segments may also visit, allowing them to reduce the risk of a poor site decision. By looking at age, gender, rental price data, and transport accessibility, CPG firms can identify ideal locations based on the target audience of the product potentially being sold at the pop-up site.
3 / 3
Ready to enrich your data with the latest & greatest spatial data?