CARTO for Retail
The leading cloud native spatial analytics platform for retailers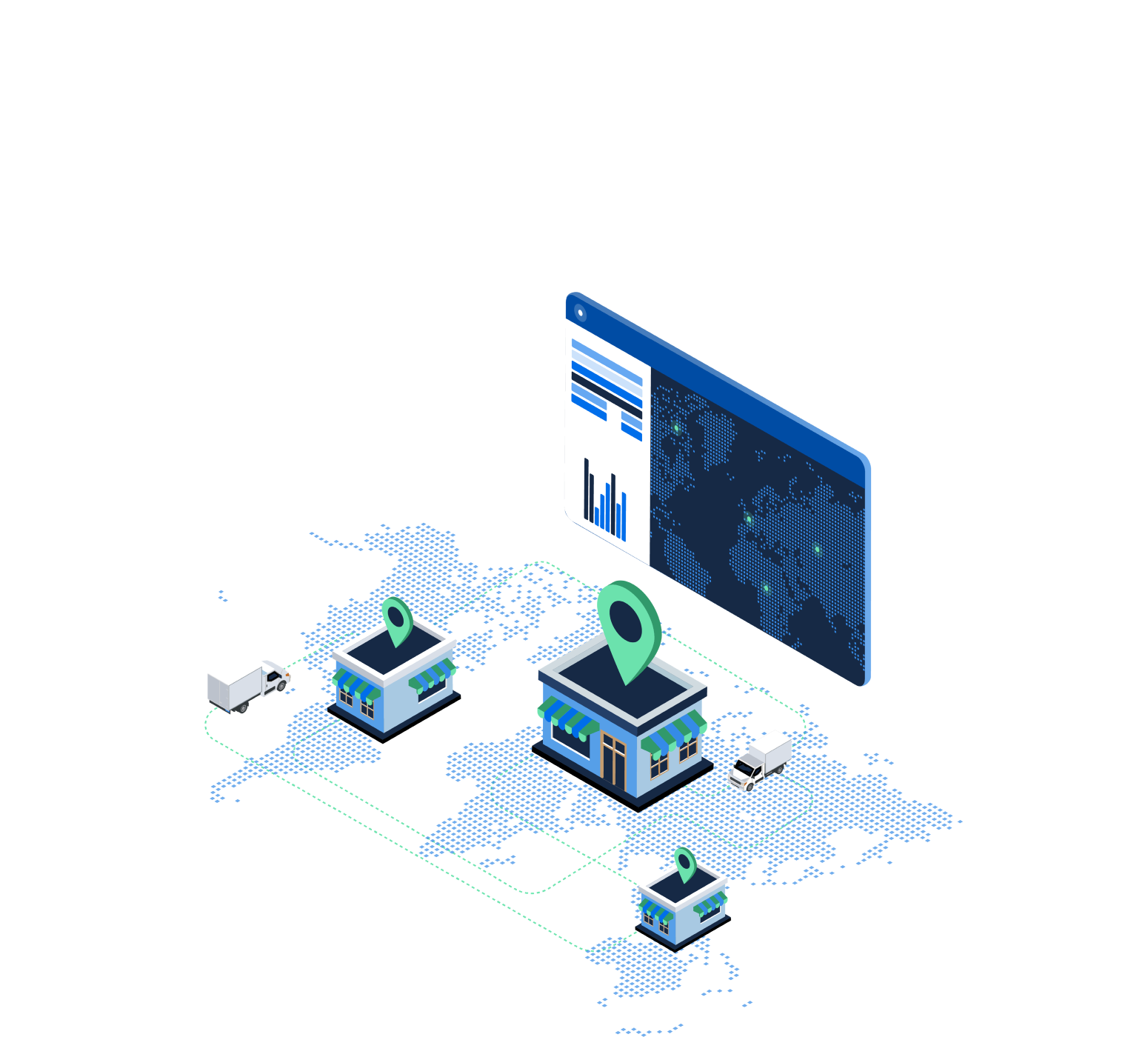 Tackle the most important retail decisions using spatial analytics
Whether you're expanding, consolidating or repurposing your store network, CARTO for Retail brings together data, powerful spatial analytics and out-of-box apps, natively in the cloud.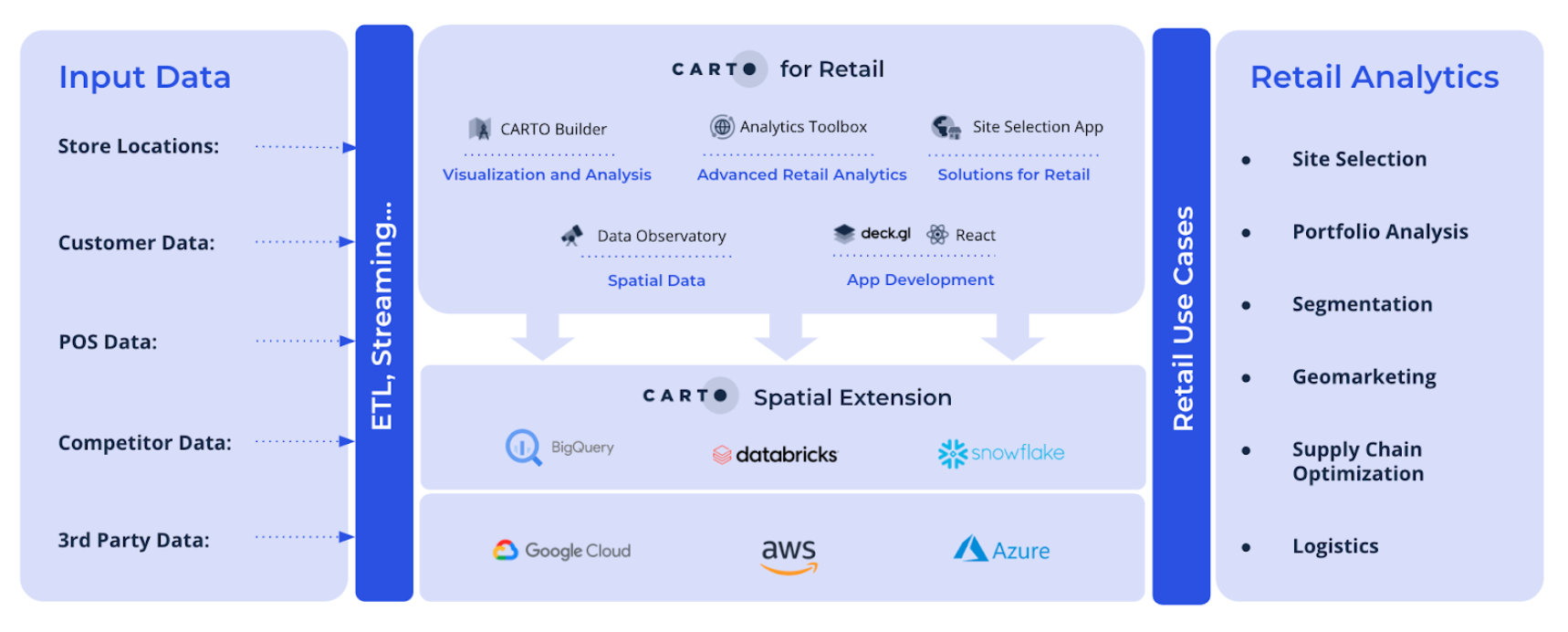 A Fully Cloud Native Platform
CARTO for Retail seamlessly integrates with the leading cloud data platforms, including BigQuery, Snowflake, Redshift and Databricks.
Run advanced point-and-click analytics natively, simplify data workflows and eliminate any limits on scalability.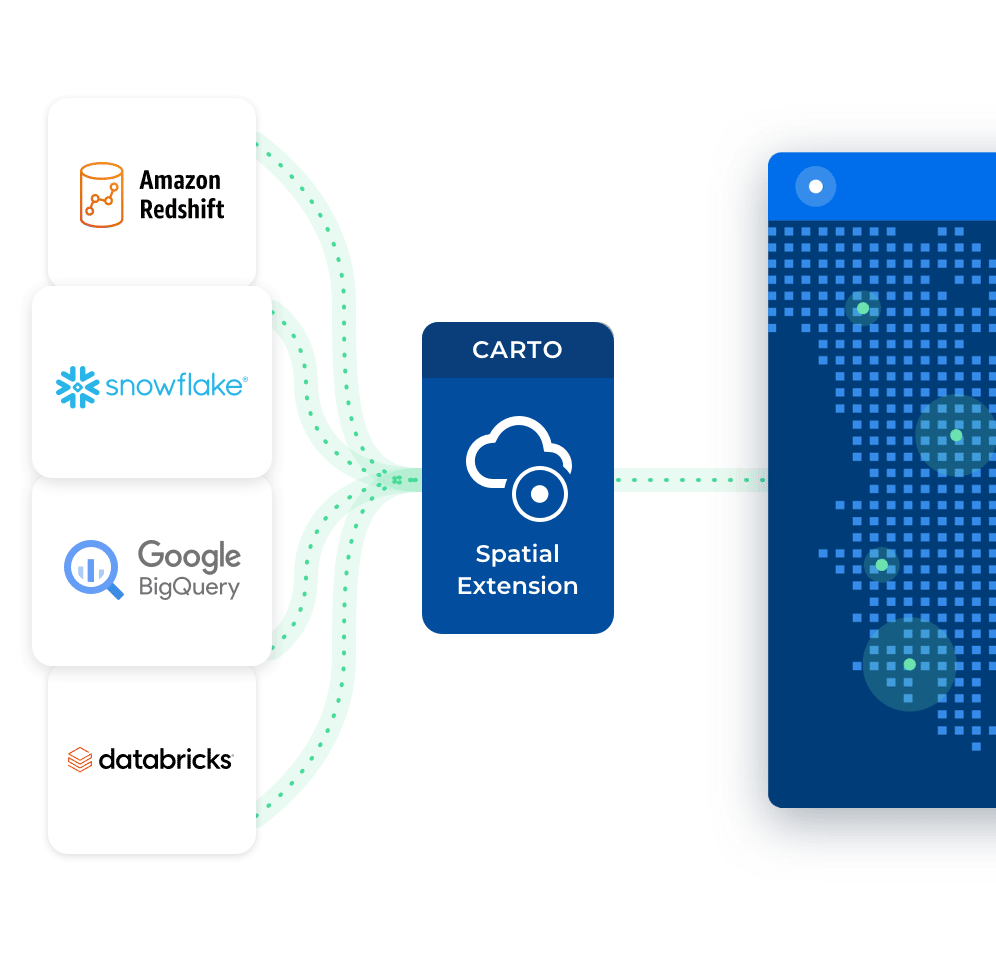 Advanced Map Visualization & Analysis
Using
CARTO Builder
, carry out point-and-click analytics and create striking, interactive map visualizations to understand customers, monitor store performance, and identify expansion opportunities. Easily share analysis results as interactive dashboards across the organization.
Access Thousands of Spatial Datasets
Ingest customer and store location data in almost any format, and enhance with 3rd party data streams from our
Data Observatory
. Thousands of
demographic
,
points of interest
,
behavioral
and
human mobility
datasets, from leading providers, to enrich your retail analytics, whethers it's for site selection, geomarketing or supply chain optimization use cases.
Unlock our Powerful Analytics Toolbox
Run advanced spatial analytics, natively in the cloud for the most common retail use cases. Using simple SQL, drive customer analytics and
site selection
decisions using clustering, commercial hotspots, whitespace, twin areas analysis and predict planned store revenues.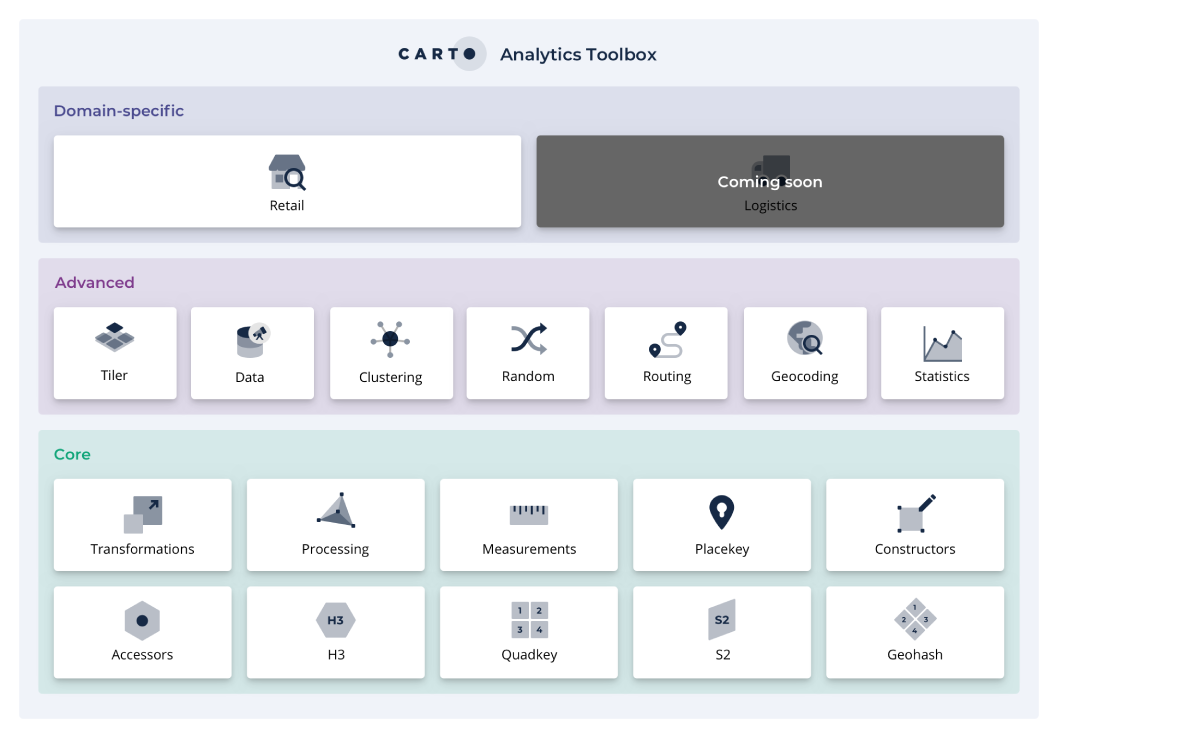 Activate Retail-specific Apps
CARTO for Retail offers out-of-the-box applications for Retailers, accessed through a unified workspace. Our
Site Selection
app includes data, advanced visualization and embedded models to pinpoint the best locations for network expansion. CARTO for Retail also provides a full suite of
APIs and developer frameworks
to build your own web-based spatial applications.
What Our Retail Clients Say
"When searching for a solution, a user-friendly interface was of utmost importance to us, so business users could easily interact with the platform - in the office and on the go while visiting sites. We chose CARTO due to the selection of data available (more than 10,000 datasets globally), the ability to have an off-the-shelf solution (vs building from zero) and the possibility to have support from a world-class team of data science and development experts."

Neil Drake,
Senior Manager, Parcel Service & Format Development

"One of the main advantages that we now have is the ability to analyze competitors and where our clients are coming from. If revenue dramatically fluctuates at a store we are able to use CARTO's Location Intelligence platform to analyze trends and consumer behavior to determine the best recourse for action."

Jeremy Chatelain,
Project Manager

"These solutions allow our Retail clients to be more proactive and less reactive in their brick and mortar site decisions. Rather than waiting for franchisees to submit locations, they can proactively find gaps in the market using the advanced whitespace analysis and very accurate revenue prediction models. This is a gamechanger for the modern retailer."

Arthur Hua,
Associate Partner at Bain & Company
Try out CARTO for Retail today!